This Week On The Show
LISTEN LIVE 3-5 PM PACIFIC EVERY SUNDAY
on KMYC AM 1410 & Streamed Live @ www.kmycradio.com
Line-up for: Sunday, February 1st, 2015


HOUR 1: Top Issues of the Week, then ...
Ethnic Cleansing (the mass expulsion or killing of members of an unwanted ethnic or religious group in a society) is sadly too much a reality in world history, but today Islamic Jihadists are on a rampage around the globe, such as Boko Haram in Africa who are murdering thousands of Christians. Can our nation stand by and do nothing? Edwin Black, NYTimes Best-Selling author of "War on the Weak," talks about Nazi Germany's ethnic cleansing of Jews, helped by the American eugenics movement. Facts are stubborn things.
HOUR 2:
Is Ethnic Cleansing happening in America? Clenard Childress, author and Founder of BlackGenocide.org, talks about the disproportionate number of black babies aborted every year in the United States, and the evidence of racism found in Planned Parenthood and in its founder, Margaret Sanger. Plus, David Chu tells of China's forced labor camps and marketing of organs of living prisoners. We must wake up and stop all this atrocity. We can be a voice for those who have no voice. To not speak is to speak. To not act is to act.

Guests include: Edwin Black, Clenard Childress, David Chu

MUSIC PICK OF THE WEEK
"Color Blind," by Michael W. Smith
ARCHIVES - If you missed any Broadcast you can Listen in the Archives HERE.
Changing Worldviews.Commentary
Take Action Items
Support The Pain Capable Unborn Child Protection Act
January 22nd marked the 42nd anniversary of Roe v. Wade, the infamous Supreme Court case that legalized abortion. Thousands travelled to Washington D.C. to participate in the annual March for Life. The House of Representatives marked the occasion this year with a vote on H.R. 36, the Pain-Capable Unborn Child Protection Act, supported by an overwhelming majority of the Republican conference.

Sponsored by Representatives Trent Franks (R-AZ) and Marsha Blackburn (R-TN), H.R. 36 would ban the abortion of unborn babies after 20 weeks. Though we want to see abortion stopped completely, this is a step in the right direction. Acknowledging that scientific evidence indicates that the unborn child can feel pain at this stage.
Permitting abortions past 20 weeks also places America beyond the pale internationally; the Charlotte Lozier Institute found that only six other countries permit abortions at such a late date, placing our nation in the company of China and North Korea.

Contact your representative and urge him or her to vote YES on H.R. 36, The Pain-Capable Unborn Child Protection Act.

TAKE ACTION STEPS @ EAGLE FORUM
See All Take Action Items
This Week's Top News Stories
HEADLINE STORY
Syriza's Victory in Greece Bad for Israel



JERUSALEM POST -- The radical left-wing Syriza party which appears to be the winner of Sunday's general elections in Greece and has has promised to stop with austerity and defy the European institutions, is also widely viewed as having a clear anti-Israel stance which has promised to "cancel" austerity and defy the European institutions. The party's 40-year-old leader, Alexis Tsipras, said the vote would mark "the return of dignity" to Greece. His party was expected to get between 36% and 39% of the popular vote compared to between 23% and 27% for the conservative New Democracy party of outgoing Prime Minister Antonis Samaras. Syriza's ranks include an array of leftists ranging from Marxists to Greens. READ MORE.

MORE TOP NEWS
Kurdish Fighters Turn Back ISIS
ISIS Demands Release of Terrorist to spare Japanese Prisoner
Boko Haram Wages New Nigeria Attacks as Kerry Visits
33 Years in Chinese Concentration Camp
U.S. Braces for Historic Storm

HEALTH NEWS
WHO Vows Reform After Ebola Crisis

DISASTER PREPAREDNESS NEWS
Shape Up Your Budget: Tips for Accumulating More Cash

ODD NEWS
How Much Would You Pay for Lincoln's Hair?

WEBSITE OF THE WEEK
BlackGenocide.org

VIDEO OF THE WEEK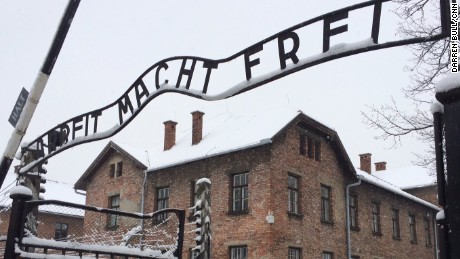 Voices of Auschwitz

ELECTION CENTER
Contact the White House Contact US Senators Contact US Representatives
202-456-1111 202-224-3121

Party Platforms

Track Your Senators' and Representative's Votes

Visit our Election Center

PICTURE WORTH A THOUSAND WORDS
Get Involved


Click to Support Our Troops Click to Rescue At-Risk Kids
Join our Book Club / Study Groups Contact Your Government
More Ways To Connect
This Week's Poll
What Do You Think Should Be The Gov't's Top Priority?
ON THE AIR
The Sharon Hughes Show
3-5 PM PDT - SUNDAYS
On KMYC 1410 AM
Coming to you out of the beautiful
Sierra-Nevada Foothills
of Northern California
>LISTEN LIVE ONLINE HERE



GO HERE FOR:









>BROADCAST ARCHIVES




>ARCHIVES
READ SHARON ALSO AT
QUOTES OF THE WEEK
History Quote...




"The care of human life and happiness, and not their destruction, is the first and only object of good government." – Thomas Jefferson
News in Quotes...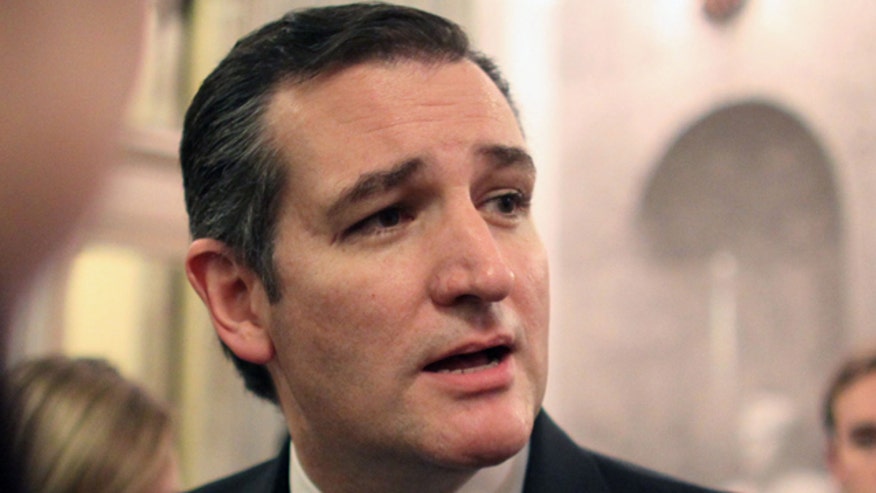 "If we nominate another candidate in the mold of [1996 nominee] Bob Dole or [Arizona Senator and 2008 nominee] John McCain or Mitt Romney, the same people who stayed home in 2008 and 2012 will stay home in 2016 and the Democrats will win again. There is a better way." -Senator Ted Cruz
You Gotta Be Kidding! ...

"We need to close Guantanamo and restore America to its previous status of respecting everyone." -Jimmy Carter

UPCOMING EVENTS


Watch for Upcoming Events
Standing Strong! with Sharon
NEW! Interactive online Study

Week 1: Introduction
12 Noon
Friday, January 30, 2015
Go here to Join Sharon
& for Details


Invite Sharon to speak to your group. Call: 707-322-3632
Contact for more information
into@changingworldviews.com


Calendar page
INDEX
MONTHLY VISITORS