The Sharon Hughes Radio Show
THIS WEEK ON THE SHOW

October 29 & 30: Election Countdown - Scary Possibilities
A look at the possibilities of direction our country could go following the election, as a result of policy positions that would be continued or expanded. Guests include Authors Paul Ibbetson, of "The Good Fight," and Monica Migliorino-Miller of "Abandoned, the Untold Stories of the Abortion Wars."

Tune in every Sunday from 3-5:00pm on KMYC 1140 AM & Streamed Live @ www.kmycradio.com & @ www.rednationrising.us
Tune in every Saturday & Sunday from 6-8am and 10am-Noon EST on www.redstatetalkradio.com

NEW! Half-hour Shows on the Salem Web Network @ OnePlace.com
October 24: Monday - Scary Election Possibilities
The issues debated by candidates are more than positions, they tell us the choices before us as to the direction our nation will be heading. Some are scary 'tricks, not treats'.

October 26: Wednesday - Scary National Policies
Some scary policies already in place are promised to be continued by one presidential candidate, and promised to be eliminated by the other, such as partial-birth abortion.

October 28: Friday - Scary Invasion of Privacy
Guest: John Whitehead, Attorney, President of The Rutherford Institute, Author of "Government of Wolves," to discuss the threat to our personal privacy through surveillance.

October 30: Sunday - Scary Realities of the Occult
Guest: Author Catherine Sanders on the increase of teenagers who are turning to the occult. Her investigative research into the beliefs and activities of real witchcraft may shock you.

Tune in @ 3:00pm on Monday, Wednesday, Friday & Sunday to OnePlace.com @ www/oneplace.com/ministries/changingworldviews.com & then 24/7 for continuous airing.

...
Changing Worldviews.Commentary
Take Action Items
Book Club Fall 2016
"The Discerning Heart Seeks Knowledge." Proverbs 13:14
Join Us!
I. Read along with us on your own
Obtain a copy of the book
Request monthly relevant film recommendations (optional) at info@changingworldviews.com
-or-
II. Start a study group with your friends
Book Clubs and Study Groups are in and for good reason! It's educational, enriching and fun to discuss a good book with friends. And given the day inwhich we live, we need to be more informed on the issues than ever.

Register as a Host by email: info@changingworldviews.com
or regular mail: PO Box 995, Cedar Ridge, CA 95924
Include your Name, Address, Phone, Email
Request monthly relevant film recommendations (optional) at info@changingworldviews.com
Let us know how your group is doing.


See All Take Action Items
Featured News Stories
HEADLINE NEWS

Early Voting Suggests Tight Race Despite Clinton Camp Boost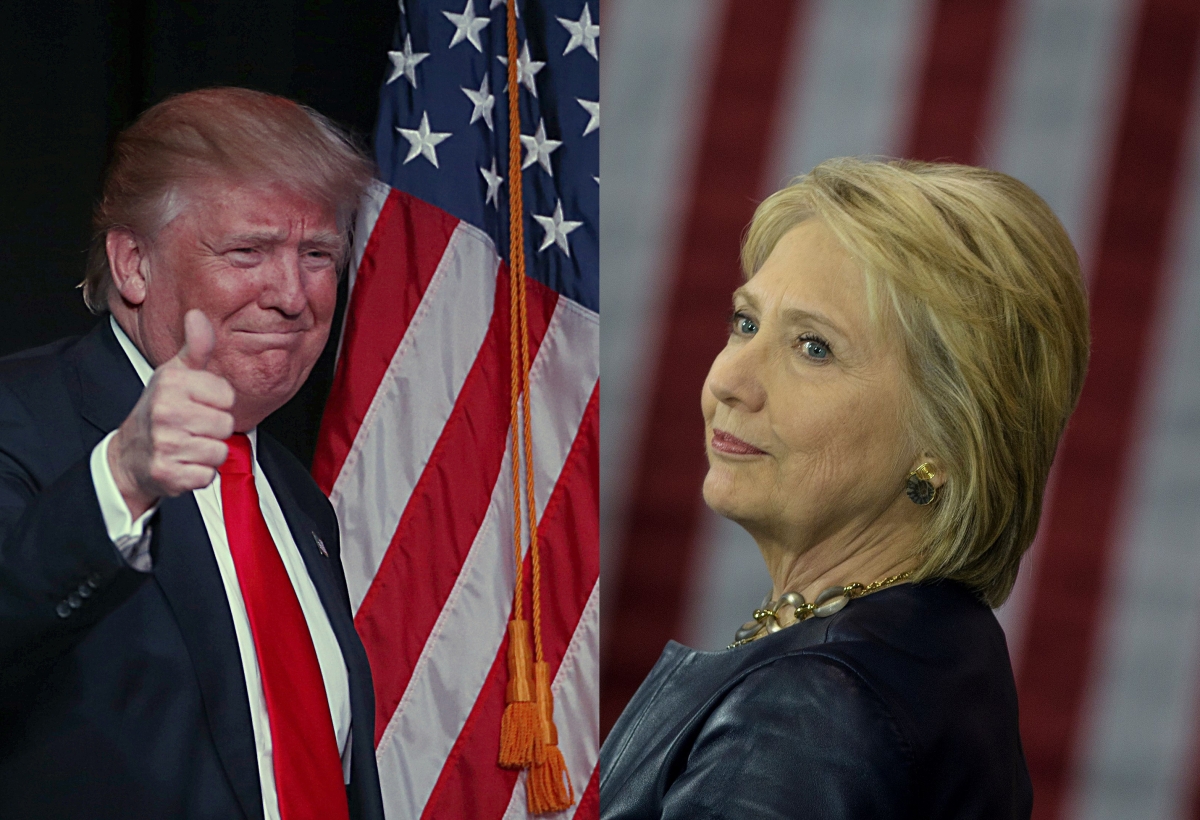 FOX -- Hillary Clinton's campaign is touting some "eye-popping" advantages in early voting, in an apparent effort to energize Democratic voters, but preliminary figures suggest the race remains tighter than her aides acknowledge. The preliminary numbers appear to show Clinton, the Democratic presidential nominee, with an edge in several of the roughly 10 battleground states that will decide the 2016 White House race. "We're seeing eye-popping vote-by-mail application numbers," Clinton campaign manager Robby Mook said on "Fox News Sunday." In Arizona and North Carolina, for example, more registered Democrats than Republicans have indeed cast early ballots. But such numbers are open to interpretation, including how many Democrats in those two states voted for Clinton. Meanwhile, early data shows Republican presidential nominee Donald Trump with potential advantages of his own in battleground states Florida, Ohio and elsewhere. FULL STORY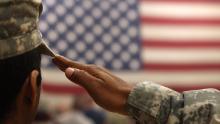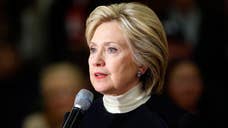 California National Guard Are the Media Colluding
Told to Pay Back Bonuses with Hillary Camp?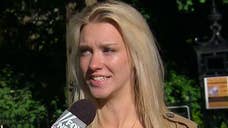 Wikileaks: Clinton's Attack Watter's World: College Students
on Trump re Miss Universe Election Knowledge Edition


FINANCIAL/READINESS NEWS
The American Surveillance State
Precious Metals Prepping

ODD NEWS
Florida Driver Surprised by Snake

GOOD NEWS
Mother of Conjoined Twins Holds Son After Surgery

FEATURED WEBSITE
Veritas Project


FEATURED VIDEO

Rigging the Election: Confirmed Hillary Involvement

MORE ON THE B
LOG
ELECTION CENTER
Contact the White House Contact US Senators Contact US Representatives
202-456-1111 202-224-3121 202-224-3121
WATCH ALL PRIMARY GOP DEBATES HERE

WATCH ALL PRIMARY DEM DEBATES HERE


WATCH GENERAL ELECTION DEBATES HERE



2016 GENERAL ELECTION SCHEDULE

Nov 8th -

General Election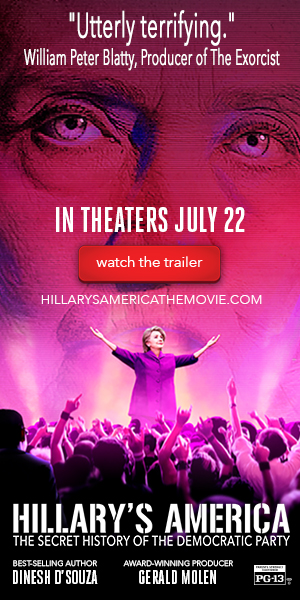 Top Ten Highlights from "Hillary's America," the Movie
Track Your Senators' and Representative's Votes

PICTURE WORTH A THOUSAND WORDS
SUPPORT OUR SPONSORS

FOR 20% DISCOUNT
CLICK HERE TO ORDER &
FOR MORE INFORMATION

Get Engaged


Click to Support Our Troops Click to Rescue At-Risk Kids
Read Along with Us / Study Groups Contact Your Government
Follow Sharon on facebook Follow Sharon on twitter
More Ways To Connect
This Week's Poll
Who Do You Think Will Win The Presidential Election?
THE SHARON HUGHES SHOW
ON THE AIR

SUNDAYS 3-5:00pm PST



Tune in to KMYC 1410 AM
LISTEN LIVE ONLINE HERE




LISTEN LIVE HERE
SATURDAYS & SUNDAYS 6-8:00am & 10-Noon EST

MONDAY, WEDNESDAY, FRIDAY & SUNDAY
3-3:30pm PST



LISTEN HERE 24/7

OTHER VENUES
SUPPORT OUR SPONSORS

FOR 20% DISCOUNT
CLICK HERE FOR MORE INFORMATION & TO ORDER

QUOTES OF THE WEEK
History Quote...
"Presidents come and go, but the Supreme Court goes on forever."
-President William Taft
News in Quotes...

"There's a lot of talk about rigged elections out there today, and I have no doubt the national media is trying to rig this election with their biased coverage in Hillary Clinton's favor. I've said it before; I'll say it again." -Mike Pence


You Gotta Be Kidding! ...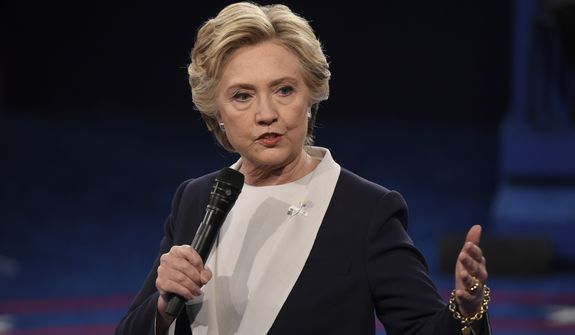 "It everybody's watching, you know, all of the backroom discussions and the deals, you know, then people get a little nervous, to say the least. So you need both a public and a private position..." -Hillary Clinton


UPCOMING EVENTS
Book Club
Sign Up: Email info@changingworldviews.com
Sharon Speaking
October 1, 2016
Eage Forum of California
Annual Constitution Day Conference
Sacramento, CA
Invite Sharon to speak to your group. Call: 707-322-3632
Or Contact info@changingworldviews.com

Calendar Page
WHAT OTHERS ARE SAYING
"I love the way you have broken this subject down! (The Rise of Chrislam). I will be speaking on this on my show very soon. Thank you!" -Dr. Derrick Henderson
"I appreciate your content and the fact you are very alert. Thank you for standing for integrity, truth, our Military and the nation of Israel." -Brian Bolton

"I so appreciate all you do to help keep us informed." -Kris Seidler
"Truth Woman! Truth has fallen in the streets; we need the Belt more than ever!!" -Steve Simpson


"My reception is not very good so I have my ear plastered against the radio trying to catch every word!" -Sara Haskins
READ SHARON ALSO AT
INDEX
MONTHLY VISITORS