The Sharon Hughes Radio Show



THIS WEEK ON THE SHARON HUGHES SHOW

Sunday's Show: 4th of July Special - One Nation Under...?
On July 3rd, we will air an Independence Day Celebration, and look at how far we have come since the signing of the Declaration of Independence...and also where we have turned from some of the foundations the Founders put in place, and what this means for our future. Special guests, inspiring real stories and music.
Tune in from 3-5:00pm on KMYC 1140 AM & Streamed Live @ www.kmycradio.com


Friday's Podcast: God & Politics
On July 1st, we'll look at a subject some relish and others wish would go away...God (actually Church) and politics. With Donald Trump meeting with hundreds of Christian leaders last week, and forming his Faith Advisory Counsel, this subject will be front and center for the remainder of the election cycle.
Tune in @ 3pm to our BlogTalk Channel Streamed Live @ www.blogtalkradio.com/sharonhughes
or Listen by phone by calling 424-222-5360.
...
Changing Worldviews.Commentary
Take Action Items
Petition Obama: Withdraw Your Extreme Transgender School Mandate
On May 13, 2016, the Obama administration sent a letter to all public schools saying that they must allow members of one biological sex who identify as transgender to use the same showers, locker rooms, and restrooms – and "housing accommodations" – as member of the opposite sex, or risk losing federal funding.
Its legal experts in the Departments of Justice and Education say this is based on Title IX, but no federal law says anything about "gender identity." President Obama is simply rewriting the law from the Oval Office and threatening to let public schools go bankrupt if they refuse to put young people at risk.
Tell Obama to withdraw this extreme mandate, which not only violates established science and replaces it with ideology, but also violates the right to privacy of U.S. public school students and puts their safety at risk. Sign the petition.
TAKE ACTION!

Sign the Petition (Source: LifeSiteNews)
See All Take Action Items
This Week's Featured Stories
HEADLINE NEWS

Brexit: UK Turmoil Deepens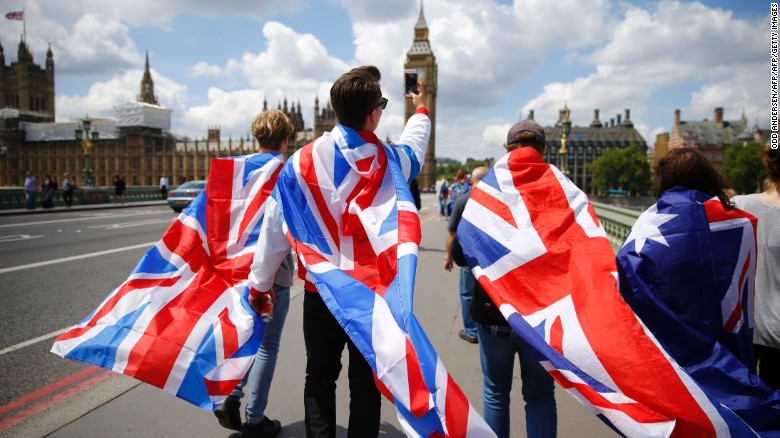 FINANCIAL/READINESS NEWS
Worst Jobs Report in Six Years
Sensible Food Storage for a Year

ODD NEWS
Japan's Booming Rent-a-Friend

GOOD NEWS
Judge Dismisses Charges on Man Who Exposed Planned Parenthood Selling Baby Parts

FEATURED WEBSITES
BarbWire

FEATURED VIDEO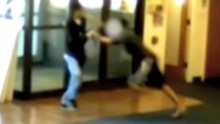 Student Tackles Campus Shooter

MORE ON THE B
LOG
ELECTION CENTER
PICTURE WORTH A THOUSAND WORDS
SUPPORT OUR SPONSORS

FOR 20% DISCOUNT
CLICK HERE TO ORDER &
FOR MORE INFORMATION

Get Engaged


Click to Support Our Troops Click to Rescue At-Risk Kids
Read Along with Us / Study Groups Contact Your Government
Follow Sharon on facebook Follow Sharon on twitter
Our Mission
Hi, I'm Sharon Hughes, and the Founder and President of The Center for Changing Worldviews and the host of Changing Worldviews TALK Radio. Our mission is to inform on the heart of the issues, and changing world views of our day, as well as engage individuals in civic responsibility so that America will be a land of liberty, and re espect human dignity, family integrity, and public and private virtue.

The more I interview experts on the issues of our day, the more impressed I am with the passion and dedication of men and women, (guests and listeners alike), who tirelessly take on the challenges of the 21st century.

Therefore, whether on the Radio Show, at teaching and speaking engagements, through our Book Club Study Groups, or on our website(s), we are dedicated to equipping and inspiring individuals to stand strong, in faith, in the day in which we live, and to engage in our culture in effective ways.

The Center for Changing Worldviews advocates for at-risk-children through Operation ARC, and supports our Troops through Operation Heartlift. We are not sustained by any political or special interest group. Our efforts are funded entirely by the voluntary financial support of friends and sponsors like you.
More Ways To Connect
This Week's Poll
Who Do You Think Will Win The General Election?
ON THE AIR
The Sharon Hughes Show
SUNDAYS 3-5:00pm PST
Tune in to KMYC 1410 AM
>LISTEN LIVE ONLINE HERE
Friday 3:00pm PST
Live Online @


>ARCHIVES
GO HERE FOR:


SUPPORT OUR SPONSORS

FOR 20% DISCOUNT
CLICK HERE FOR MORE INFORMATION & TO ORDER

QUOTES OF THE WEEK
History Quote...


News in Quotes...



"We're going to save your Social Security without killing it like so many people want to do. And your Medicare."-Donald Trump
You Gotta Be Kidding! ...


"...if it (2nd Amendment) is a constitutional right, then it, like every other constitutional right, is subject to reasonable regulations." -Hillary Clinton, speaking of Gun rights
UPCOMING EVENTS
Book Club - Monthly Conference Call
Sign Up: Email info@changingworldviews.com
Invite Sharon to speak to your group. Call: 707-322-3632
Or Contact info@changingworldviews.com

Calendar Page
WHAT OTHERS ARE SAYING
"I love the way you have broken this subject down! (The Rise of Chrislam). I will be speaking on this on my show very soon. Thank you!" -Dr. Derrick Henderson
"I appreciate your content and the fact you are very alert. Thank you for standing for integrity, truth, our Military and the nation of Israel." -Brian Bolton

"I so appreciate all you do to help keep us informed." -Kris Seidler
"Truth Woman! Truth has fallen in the streets; we need the Belt more than ever!!" -Steve Simpson


"My reception is not very good so I have my ear plastered against the radio trying to catch every word!" -Sara Haskins
READ SHARON ALSO AT
INDEX
MONTHLY VISITORS