This Week On The Show
LISTEN LIVE 3-5 PM PACIFIC EVERY SUNDAY
on KMYC AM 1410 & Streamed Live @ www.kmycradio.com


Line-up for: Sunday, March 1, 2015

Hour 1: Top News Stories of the Week, Latest Terrorists' Threats, then...
Michael Rubin, former Pentagon official and AEI scholar, on his book: "Dancing with the Devil: The Perils of Engaging Rogue Regimes," to discuss how the world has never been as dangerous as it is now. Rogue regimes—governments and groups which sponsor terrorism, and proliferate nuclear weapons—challenge the U. S. around the globe.
HOUR 2:
A look at how rogue regimes of the past instituted barbaric, anti-human methods such as experimentation and euthanasia, leading to extermination. Bioethicist Dr. Christopher Hook, co-author of "Cutting Edge Bioethics," weighs in on how the devaluing of human beings always leads to redefining them in terms of productivity and value to society, vs. inherent worth, which then leads to the atrocities of Stalin, Hitler, et al.
Music Pick of the Week: Song for persecuted church - UNSPOKEN - by Justclay
Archives of All Shows HERE
Changing Worldviews.Commentary
Take Action Items
Stop The Fundamental Transformation Of America
Source: American Family Assn
The "Citizens Mandate" is intended to send a clear message to Republicans that they were not elected last November to relinquish more power and compromise with the president. It urges the new Republican majority in Congress and its leaders to stop President Obama's fundamental transformation of the nation and press forward with a positive commitment to lead according to the Constitution.
The mandate charges the GOP majority to chart a new and better course. America's voters must demand that the new Congress:
o Stop the President's promised "Fundamental Transformation" of the country,
o End Executive branch overreach,
o Restore Constitutional balance of power among the three branches of government,
o Bring an end to the perennially unpopular Affordable Care Act,
o Stop the President's Executive Amnesty initiatives,
o Hold the Executive branch accountable for its myriad abuses of power
and its national security failures both foreign and domestic, and
o Put the interests of the United States of America first among nations.
See All Take Action Items
This Week's Top News Stories
HEADLINE STORY
Five Terrorist Groups Making Vicious Headlines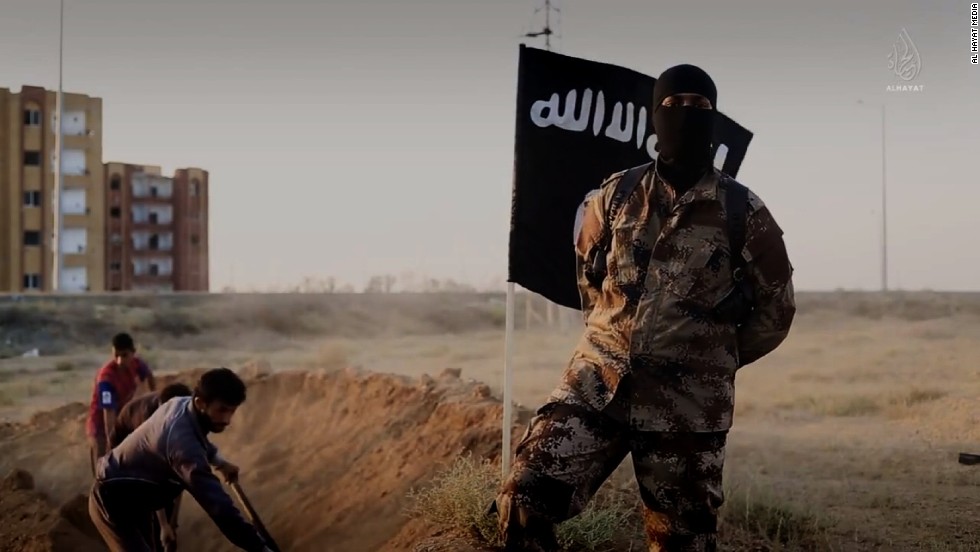 (CNN)The terror groups are getting more ruthless, their attacks more brazen. Every few weeks, right when one extremist group is dominating the news with threats of attacks, along resurfaces another with a different, more harrowing claim. Over the weekend, Al- Shabaab
released a video urging its sympathizers
to attack malls in the United States, UK and Canada. The same day, ISIS had one showing its members parading caged captives down the streets of Iraq, the latest in its string of atrocious videos. Then there's the ever-present threat of al Qaeda, the brutality of the Boko Haram and the looming Taliban. The United States has a list of
59 designated terror groups,
but here are the five that have been making news this month.
READ MORE


Abdullah Describes War Against ISIS as a WWIII

ELECTION CENTER
Contact the White House Contact US Senators Contact US Representatives
202-456-1111 202-224-3121 202-224-3121
Track Your Senators' and Representative's Votes

Visit our Election Center for More
PICTURE WORTH A THOUSAND WORDS
Get Engaged


Click to Support Our Troops Click to Rescue At-Risk Kids
Join our Book Club / Study Groups Contact Your Government
More Ways To Connect
This Week's Poll
Do You Think Isis Is A Threat To The U.S.?
ON THE AIR
The Sharon Hughes Show
SUNDAYS 3-5:00pm PDT
KMYC 1410 AM
Northern California
>LISTEN LIVE ONLINE HERE



GO HERE FOR:








>BROADCAST ARCHIVES




GODTalk Fridays
12 Noon - 1pm PDT
Live Online @


>ARCHIVES


QUOTES OF THE WEEK
History Quote...




"If a nation expects to be ignorant and free, in a state of civilization, it expects what never was and never will be." -Thomas Jefferson
News in Quotes...

"I don't worry an awful lot about what the appropriate terminology, you know, ought to be. I think that people need to actually think about that and think about, really, we're having this conversation about words as opposed to what our actions ought to be? The terminology has, seems to me, little or no impact on what ultimately we have to do." -Outgoing Attorney General Eric Holder on calling/defining Islamic terrorism

You Gotta Be Kidding! ...

"...The administration should 'go after the root causes that leads people to join these groups' – including 'lack of opportunity for jobs. We can work with countries around the world to help improve their governance. We can help them build their economies so they can have job opportunities for these people."
-Marie Harf, the State Department's no. 2 spokesperson,
on ISIS killings
UPCOMING EVENTS







NEW! Interactive online Study
Week 2: Truth
Friday, February 27, 2015
12 Noon PDT
Join Sharon:
By Phone: 424-222-5360
Online
Details
Invite Sharon to speak to your group. Call: 707-322-3632
Contact for more information
into@changingworldviews.com

Calendar Page
READ SHARON ALSO AT
INDEX
MONTHLY VISITORS