This Week's Line-Up
4:30 PM PST - M, W, F, Sat 3:00 PM PST - T, Th, Sun After Shows Air
CLICK TO LISTEN Online CLICK TO LISTEN Online LISTEN in Archives


Monday - Changing Worldviews: 'De-Construction'
Another way to 're-write' history, this late twentieth-century theory that concentrates on finding "ruptures" or inconsistencies in a text, thus enabling the critic to break down or "deconstruct" it, without claiming that any text has objective truth, has crept into today's postmodern church. Who, what, why?

Tuesday - Another 'Noah' Movie w/ Ray Comfort
Live Stream Show @ 3pm PST on BlogTalk Radio - LISTEN ONLINE or Call: 424-222-5360
Sharon interviews author and film producer, Ray Comfort, whose films have been viewed by millions, on his latest - "Noah and the Last Days" - a movie to be released the same day as the Hollywood Version which claims to be a 'biblical adventure,' but Comfort says is not.

Wednesday - Finding Truth in a Changing World: ' Universalism'
Universalism refers to religious, theological, and philosophical concepts with universal application. What is 'Christian' universalism, pluristic universalism, who are their teachers and leaders and how can you identify these subtle, teachings that have infiltrated our culture today?

Thursday - REELTalk: Blind Strength
Live Stream Show @ 3pm PST on BlogTalk Radio - LISTEN ONLINE or Call: 424-222-5360
Joining Audrey Russo for this week's REELTalk edition of Changing Worldviews are two disabled veteran heroes of Blind Strength, Maj. Scotty Smiley and MSgt. Marty Bailey who will climb the tallest peak in North America. Plus, Wayne Simmons to discuss Putin & Ukraine.

Friday - Living in a Changing World: Mysticism
The latest in 'pop spirituality' on the rise in America is Mysticism, both within and without the church. What is it exactly? What are its roots? Who are its promoters? What are its practices, such as contemplative prayer, and what does it all look like in today's world?
Saturday - WOMANTalk: The Rise of Chrislam Part 2
Sharon, Debra Rae and Audrey Russo continue the discussion on the rise of Chrislam, the mixture of Islam and Christianity that is growing in American churches today. We'll give the who, what, why and how you can identify its subtle move into mainstream churches.
Sunday - GODTalk: Myles & Katharine Wise
Live Stream Show @ 3pm PST on BlogTalk Radio - LISTEN ONLINE or Call: 424-222-5360
Changing Worldviews.Commentary
Take Action Items
Parents Claim Exemption To Vaccinations
New California vaccination opt-out form now available
Parents can claim religious exemption to controversial shots
The California state form for parents who oppose mandatory vaccinations for their children is now available. It is a religious exemption but it works for all parents who claim it.
Many believe that vaccinations are a controversial issue because parents differ on whether the shots do more good or harm. See why

AB 2109, which forces every child of school age -- including home-schooled and church-schooled children -- to be vaccinated whether or not their parents want it, now has an exemption, that Gov. Jerry Brown agreed to provide when he signed the mandatory vaccination bill in 2012. It may not be as good as the former parental opt-out in the law, but if you're a parent who opposes childhood vaccinations, this is for you.
See All Take Action Items
This Week's Top News Stories
HEADLINE STORY
Cyber Attack Launched Against Ukraine
EXAMINER -- While the conflict between the Ukraine and Russia continues to garner global attention, a report from that region on Saturday claims a cyber attack was launched against Ukrainian government computer systems by cyber terrorists or saboteurs. According to police and security forces in Ukraine, suspected cyber-terrorists initiated attacks on systems and networks in order to deprive government agencies access to the Internet or data systems. The Ukrainian Security and Defense Council revealed: "There was a massive DoS-attack on communication channels of the National Security and Defense Council of Ukraine, which was apparently aimed at hindering a response to the challenges faced by our state. The Ukrainian state-run news agency, Ukrinform, has also suffered a similar attack."
MORE TOP NEW
Emerging Chruch Leaders Lives in Shambles
World Bank Delays Uganda Loan over anti-gay Law
America's First Birthing/Abortion Clinic!
List of Names Evidence of Military Purging
Daughter of Jeremiah Wright and 12 Democrats Charged with Embezzling $16 Million
Singularity & Hooking Your Brain up to Your Computer Close

GOOD NEWS
Cops Give Money to Help Homeless Family of Seven

WEBSITE OF THE WEEK
Watch.org

VIDEO OF THE WEEK


Ben Shapiro Surrounded by Anti-Israel Haters Nailed It!

MORE AT THE BLOG
ELECTION CENTER
Contact the White House Contact US Senators Contact US Representatives
202-456-1111 202-224-3121

Party Platforms

Track Your Senators' and Representative's Votes
A PICTURE WORTH A THOUSAND WORDS
Opeation Heartlift & Operation ARC


Thank you to everyone who supported our Support our Troops event and helped us send Survival Bracelets, homemade cookies, cards and other goodies to a whole Battalion of Special Forces Troops in Afghanistan. Here's just one of the 'thank yous' we've received from them...

Thank You From our Troops...
"I just wanted to send you an email and thank you for the packages you guys sent to us. It really means alot to know that someone besides our immediate families are still thinking about what we are doing over here. The bracelets were awesome. A few of the guys got reading assignments on the Constitution as well. I can't say thank you enough." -Justin Kobler

See article in Petaluma Patch on this effort.



Thank You! for Liberty Love Donations
Your donations of $10.00 sent Neck Coolers, homemade cookies and lemonade pkts to Troops in Afghanistan during the hot summer, for our Liberty Love campaign.


Next Mission: Stay Tuned!

See pictures and more - visit OHL's website







Help Us Rescue At-Risk-Children





Helping to rescue children of prostitutes and young girls out of the sex-trafficking industry, and other at-risk-children overseas and here at home.

See more information - click here.

Please Support our Troops & help us rescue at-risk-children
Send Your Donations to:
Changing Worldviews/Operation Heartlift or Operation ARC
PO Box 750-624
Petaluma, CA 94975-0624
Thank You! All donations for OHL & OARC go directly to these projects.

Our Mission
The Center for Changing Worldviews' mission is to inform of the changing world views of our day, and promote civic responsibility so that America will continue to be a land of liberty, respect human dignity and family integrity, as well as public and private virtue. Changing Worldviews with Sharon Hughes daily Talk Radio show, is heard on KDIA AM 1640 our flagship station out of the San Francisco Bay Area, and on other stations across the nation, and around the world online. The Center holds periodic events and conferences, with expert guest speakers on the critical issues of our day, and to advocate for at-risk-children through Operation ARC, and our Troops through Operation Heartlift. Changing Worldviews is not sustained by any political or special interest organization. Our mission, radio show, and outreach projects, are funded entirely by the voluntary financial support of American patriots and friends like you!
Places to Listen
More Ways To Connect
This Week's Poll
Do You Think Pres. Obama Is Violating The Constitution By Bypassing Congress In Changing Laws?
ON THE AIR

The Sharon Hughes Show
4:30 PM PST - M, W, F, SA

KDIA AM1640
San Francisco Bay Area
(Also Streamed Online Live Here)

Our BlogTalk Radio Team
3:00 PM PST - T, Th, Sun
LIVE! CLICK HERE for BlogTalk Radio
Call-In Number: (424) 222-5360
Join us in the Chat Room

STUDY GROUPS
January-March 2014




First Quarter of 2014:
Here's what we're reading. Join us to read along on your own or join/start a study group in your area.

Click here for information on book

Click here for information on book #2 choice.

Find out how to join or start a study group: Contact: TALK@changingworldviews.com

UPCOMING EVENTS
SPEAKING

Sharon
Repair, Rebuild, Restore! Study
WIC Luncheons/Studies
March-May 2014
Rohnert Park & Petaluma, CA

Contact for more information
into@changingworldviews.com

Calendar page
QUOTES OF THE WEEK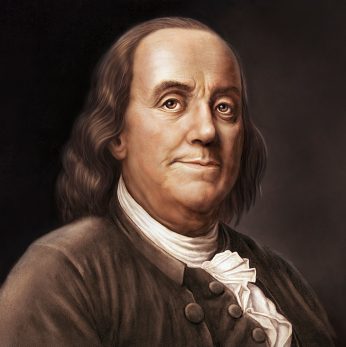 History Quote...
"A nation of well-informed men who have been taught to know and prize the RIGHTS which God has given them cannot be enslaved. It is in the religion of ignorance that tyranny begins." –Benjamin Franklin

News in Quotes...
"Because what I said to you that morning and what I did every day since is to share the best information that we had at the time." -Rice Rice, on Benghazi


You Gotta Be Kidding! Quotes...
"A well regulated Militia, being necessary to the security of a free State, the right of the people to keep and bear arms when serving in the militia shall not be infringed." -Former Supreme Court Justice Stevens' rewrite of the 2nd Amendment

MONTHLY EMPHASIS


March is...
"Remember History
Month
Those who do not learn from history are doomed to repeat it. While there are various versions of that quote, nonetheless its sentiment rings true to all lovers of truth. Remembering history (ie learning from it) is a major key to not repeating it, and so all this month we will be pointing to and pointing out history, real history, not the rewritten versions. And we are going to encourage listeners to pass real history on to their kids and grandkids. Join us!
WHAT OTHERS ARE SAYING
"Sharon..."gutsy" is a word I would use to describe you. Thanks for being true to your beliefs and for sharing hope within a changing world view." -Liza Kendall


"I appreciate your content and the fact you are very alert. Thank you for standing for integrity, truth, our Military and the nation of Israel." -Brian Bolton
RATINGS



Gives Sharon 100% Credibility
Rank in Journalism
Read Sharon Also At:
FrontPageMagazine

The People's Cube

The Patriot Post

Family Security Matters

Canada Free Press
INDEX
MONTHLY VISITORS