This Week On The Show



THIS WEEK ON THE SHOW
Sunday, December 6, 2015, 3-5:00PMPT
KMYC 1140 AM & Streamed Live @ www.kmycradio.com

Hour 1 & 2: INHUMAN - The Arrival of the Next Phase of Man



Guest: Author, Publisher & Film Producer Tom Horn, traveled the globe to unveil for the first time how breakthrough advances in science, technology, and philosophy, including cybernetics, bioengineering, nanotechnology, machine intelligence, and synthetic biology—are poised to create mind-boggling game-changes to everything we have known until now about Homo sapiens. As astonishing technological developments push the frontiers of humanity toward far-reaching morphological transformation (which promises in the very near future to redefine what it means to be human), an intellectual and fast-growing cultural movement known as transhumanism intends the use of these powerful new fields of science and technology as tools that will radically redesign our minds, our memories, our physiology, our offspring, and even perhaps—as Professor Joel Garreau, Lincoln Professor of Law, claims—our immortal souls.


THIS WEEK ON THE WEB
Friday, December 4, 2015, 12-1:00PMPT
BlogTalk Channel Streamed Live @ www.blogtalkradio.com/sharonhughes

GODTalk - God Doesn't Believe Atheists
Guest: Author Ray Comfort
...
Changing Worldviews.Commentary
Take Action Items
Christmas Naughty Or Nice Retailer List
Rating the Top National Retailers and How They Market to Christmas Shoppers
Source: AFA (American Family Association)

Criteria - AFA reviews up to four areas to determine if a company is "Christmas-friendly" in their advertising: print media, broadcast media (radio/television), website and/or personal visits to the store. If a company's ad has references to items associated with Christmas (trees, wreaths, lights, etc.), it was considered as an attempt to reach "Christmas" shoppers. If a company has items associated with Christmas, but did not use the word "Christmas," then the company is considered as censoring "Christmas."
The list is continually updated, so check back often, if you want to spend your Christmas gift dollars at 'Christmas-friendly' stores.

See All Take Action Items
This Week's Top News Stories
HEADLINE STORY
World Leaders Kick Off Climate Change Conference in Paris
FOX -- World leaders kicked off two weeks of climate change talks outside Paris on Monday, saying that by striking an ambitious deal to cut emissions that are warming the planet they can show terrorists what countries can do when they stand together. The meeting comes at a somber time for France, two weeks after militants linked to the ISIS terror group killed 130 people around Paris. Fears of more attacks have prompted extra-high security and a crackdown on environmental protests -- and threaten to eclipse longer-term concerns about rising seas and increasingly extreme weather linked to global warming. Dozens of leaders streaming into Paris, including President Barack Obama, paid their respects at sites linked to the attacks. READ MORE.

FINANCIAL/PREPAREDNESS NEWS
How to Guard Against Holiday Scams
How to Survive a Terrorist Attack

ODD NEWS
11-Yr. Old Girl Delivers Baby Sister, Then Goes to School

GOOD NEWS
'Giving Tuesday' That Won't Cost You a Cent

WEBSITE OF THE WEEK
SKyWatchTV - Get INHUMAN film & more

VIDEO OF THE WEEK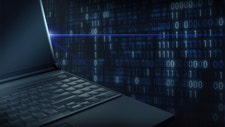 How to Keep 'Smart' Gadgets from Stealing Personal Info

MORE ON THE B
LOG
ELECTION CENTER
PICTURE WORTH A THOUSAND WORDS
SUPPORT OUR SPONSORS

FOR 20% DISCOUNT
CLICK HERE TO ORDER &
FOR MORE INFORMATION

Get Engaged


Click to Support Our Troops Click to Rescue At-Risk Kids
Join our Book Club / Study Groups Contact Your Government
Follow Sharon on facebook Follow Sharon on twitter
Our Mission
Hi, I'm Sharon Hughes, and the Founder and President of The Center for Changing Worldviews and the host of Changing Worldviews TALK Radio. Our mission is to inform on the changing world views of our day, and to engage individuals in civic responsibility so that America will be a land of liberty, respect human dignity and family integrity, as well as public and private virtue.

The more I interview experts on the crucial issues of our day, the more impressed I am with the passion and dedication of men and women, (guests and listeners alike), who tirelessly take on the challenges of the 21st century.

Therefore, whether on the Radio Show, online Video, teaching or speaking engagements, through our Book Club Study Groups, or our website, we are dedicated to helping to equip and inspire our listeners and readers to stand strong in faith in the day in which we live, and to engage in our culture in effective ways in an ever-changing world.

The Center for Changing Worldviews advocates for at-risk-children through Operation ARC, and supports our Troops through Operation Heartlift. Changing Worldviews is not sustained by any political or special interest group. Our efforts are funded entirely by the voluntary financial support of friends and sponsors like you.
More Ways To Connect
This Week's Poll
Who Is Your Pick For Prez 2016?
ON THE AIR
The Sharon Hughes Show
SUNDAYS 3-5:00pm PDT
KMYC 1410 AM
Northern California
>LISTEN LIVE ONLINE HERE



GO HERE FOR:








>BROADCAST ARCHIVES



Friday "Lunch Break"
12 Noon - 1pm PDT
Live Online @


>ARCHIVES



SUPPORT OUR SPONSORS

FOR 20% DISCOUNT
CLICK HERE FOR MORE INFORMATION & TO ORDER


QUOTES OF THE WEEK
History Quote...


"Sir, my concern is not whether God is on our side; my greatest concern is to be on God's side; for God is always right." -Abraham Lincoln


News in Quotes...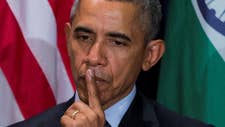 "What greater rejection of those who would tear down our world than marshaling our best efforts to save it?" -Pres. Obama at Climate Change Summit in Paris
You Gotta Be Kidding! ...



"Bernie Sanders is sounding an alarm that's been around for 100 years....Labels are so incendiary. They use communist and socialist. The one percent that have the money are calling him a socialist. And we're a fairly socialist government already. I'm hoping somebody listens to him. We need it." -Dick Van Dyke on PBS's Tavis Smiley.
UPCOMING EVENTS
Book Club - December 2015
Invite Sharon to speak to your group. Call: 707-322-3632
Contact for more information
into@changingworldviews.com

Calendar Page
WHAT OTHERS ARE SAYING
"I appreciate all you do. You are so correct on your statement this week - 'we are at a tipping point.' I say we are at point of no return! Thank you for never compromising" -Brian Bolton
"I so appreciate all you do to help keep us informed." -Kris Seidler
"Truth Woman! Truth has fallen in the streets; we need the Belt more than ever!!" -Steve Simpson
READ SHARON ALSO AT
INDEX
MONTHLY VISITORS