The Sharon Hughes Radio Show
Streamed Live Streamed Live On Demand
@ www.kmycradio.com @ www.yahradio540.com Listen Here

THIS WEEK ON THE SHOW - November 12-18, 2018

Weekend Show: The State of our Nation - A Diagnosis
Califonria wildfires are still raging - some of the worst in the state's history; the Midterm elections are over; and Thanksgiving is around the corner. So, what is the state of our nation today? We'll take a overview look, and what it means for the future, compared to our histroy.
Guests include: William Federer, Author and Historian
Tune in to Stations listed above.


Weekday Show:
Monday - Culture State of the Nation #1
Wednesday - Culture State of the Nation #2
Friday - GODTalk: One World Religion Rising

Listen @ Salem Web Network's OnePlace.com - www/oneplace.com/ministries/changingworldviews.com


In Case You Missed This Show From Last Week
The Choice: "Free Stuff" or Freedom?


Listen in the Archives @ www/oneplace.com/ministries/changingworldviews.com
...
Changing Worldviews.Commentary
Take Action Items
Book Club
"The Discerning Heart Seeks Knowledge." Proverbs 13:14
Join Us!
Read along with us on your own
Obtain a copy of the book
Request monthly study along notes (optional) at info@changingworldviews.com



See All Take Action Items
Featured News Stories
HEADLINE NEWS


Latest on California Wildfires - Paradise is Gone

AP - PARADISE, Calif. — The Latest on the California wildfires (all times local):
Sunday 6:20 p.m.
Authorities have reported 6 additional deaths in a Northern California wildfire, raising the death toll to 29 and matching the deadliest wildfire on record in California history.
Butte County Sheriff Cory Honea said the human remains recovered on Sunday included five bodies found at homes and one in a vehicle in Paradise.
He also announced that 228 people remain unaccounted for since the fire began Thursday and incinerated the foothill town.
The statewide total of deaths from wildfires reached 31.
An estimated 6,453 homes and 260 commercial structures have already been destroyed by the fire, according to CalFire. This number did not increase on Saturday. Another 15,000 remained threatened in the area.
Personal Note from Sharon
: The hospital where 4 of our grandchildren were born, burned down. Nurses scrambled to save patients and themselves.

MORE FEATURED STORIES

New Social Media Network to be Ex-Navy Seal's Hammering of CNN's
Launched for Conservatives Don Lemon Goes Viral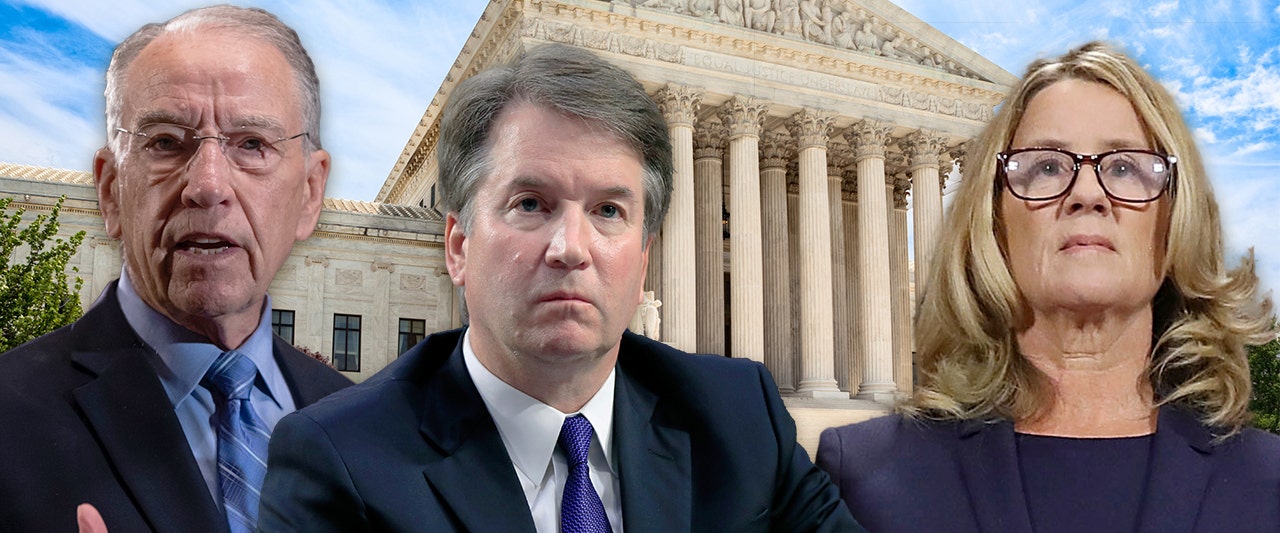 Kavanaugh - Grassley's Report Reveals Tucker Carlson on being Targetted by
Truth that Accusers' Claims False Antifa 'Protecting Wife Deepest Obligation'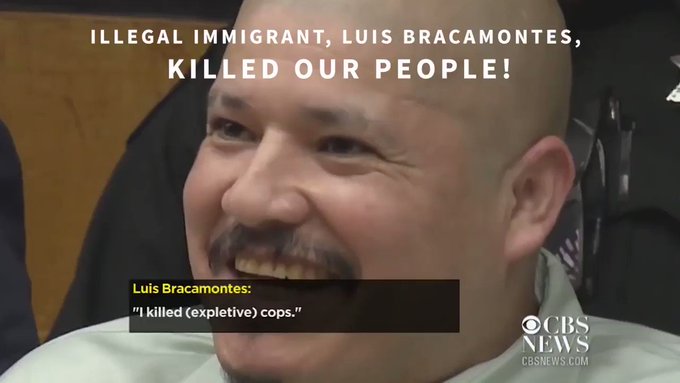 Illegal Immigrant in court "I'll break out and kill more!"
ELECTION CENTER
Contact the White House Contact US Senators Contact US Representatives
202-456-1111 202-224-3121 202-224-3121
PICTURES WORTH A THOUSAND WORDS
Aerial View of Camp Fire, Paradise, CA
We salute all our wonderful Veterans
SUPPORT OUR SPONSORS
Get Engaged


Click to Support Our Troops Click to Rescue At-Risk Kids
Read Along with Us / Study Groups Contact Your Government
Follow Sharon on facebook Follow Sharon on twitter
More Ways To Connect
This Week's Poll
Who Is Responsible For The Current Economic Recovery?
THE SHARON HUGHES SHOW
ON THE AIR

SUNDAYS 3-4:00pm PST



Tune in to KMYC 1410AM
LISTEN LIVE ONLINE HERE

SUNDAYS 10-11am MTN

Tune in to KYAH 540AM
LISTEN LIVE ONLINE HERE

STREAMED ONLINE

SATURDAYS & SUNDAYS 7-8:00am EST

LISTEN LIVE HERE
SUNDAYS 6-7:00am EST




MONDAY, WEDNESDAY, FRIDAY & SATURDAY



LISTEN HERE 24/7

OTHER VENUES
NOTABLE QUOTES
Historical Quote
News Quote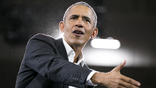 "Don't be hoodwinked. Don't be bamboozled. Don't let them run the okey-doke on you. Because while they are trying to distract you with all this stuff, they are robbing you blind. They'll be like: 'Look, look, look! Caravan, caravan!' Then they're giving tax cuts to their billionaire friends. 'Look, look, look! Whatever is the thing scary.' And then they're sabotaging your health care. You can't fall for it." -Barack Obama campaigning for Democrats
You Gotta Be Kidding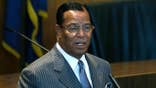 "Today, I warn the American government that sanctioning Iran is a big mistake." -Louis Farrakhan in Iran

UPCOMING EVENTS



Book Club
Read along with us!
Questions: Email info@changingworldviews.com
Invite Sharon to speak to your group. Call: 707-322-3632
Or Contact info@changingworldviews.com

Calendar Page
MONTHLY EMPHASIS



RESCUE THE CHILDREN MONTH
We started Operation ARC in 2010 as a vehicle to support those with "boots on the ground" working to rescue at-risk-kids out of sex trafficking specifically, and out of homelessness and hopelessness generally, overseas and others here at home.
Thank you for your support. It makes all the difference in the world in the life a child. We hope to do more with your help.
You can make a donation HERE - just click on one-time donation and indicate OARC.
SPONSOR OF THE MONTH
WHAT OTHERS ARE SAYING
"I so appreciate all you do to help keep us informed." -Kris Seidler
"Truth Woman! Truth has fallen in the streets; we need the Belt more than ever!!" -Steve Simpson


"My reception is not very good so I have my ear plastered against the radio trying to catch every word!" -Sara Haskins
READ SHARON ALSO AT
INDEX
MONTHLY VISITORS