This Week On The Show



THIS WEEK ON THE SHOW
Sunday, February 14, 2016, 3-5:00PMPT
KMYC 1140 AM & Streamed Live @ www.kmycradio.com

Hour 1 & 2: The Planks that Divide
Guests include: Dr. Paul Ibbetson, Economist Jerry Robinson, Steve Beren
Following both Iowa and New Hampshire primaries we will take a good look at the differences between the Party Planks of the GOP and Democrats, and the Presidential Candidates' positions on the issues that are on the front burner of Americans today. Then we'll name names of the known (80+) Socialists in the U.S. Congress, besides Bernie Sanders, Hillary Clinton's primary opponent. Then, Author & Talk Show Host Dr. Paul Ibbetson, Economist Jerry Robinson, former Communist, Steve Beren and Steve Durhim, 2012 Socialist Presidential Candidate, go toe-to-toe as part of our radio debate on Capitalism vs. Socialism.

THIS WEEK ON THE WEB
Friday, February 12, 2016 @ 3:00-4:00PMPT (NEW TIME)
BlogTalk Channel Streamed Live @ www.blogtalkradio.com/sharonhughes

The Religious Political Left
We'll all aware of the Religious Political Right, thanks to the mainstream media, but what about the Religious Political Left? Who are they? What do they stand for? What are they promoting and pushing? Plus, how has Donald Trump gained alot of Evangelicals to his campaign?
...
Changing Worldviews.Commentary
Take Action Items
Looking For Ways To Hold Your Representatives Accountable?

The Heritage Action Sentinel Program of The Heritage Foundation offers a support and training program for Conservatives who want to engage in holding their Representatives accountable in effective ways.
From their website: "When you become a Sentinel, we work with you individually, building your knowledge, growing your influence, and preparing you to take meaningful action. Sentinels commit to partnering with us to stand guard for freedom by leading their circles of influence and communicating with elected officials."

For more information or to sign up GO HERE.
See All Take Action Items
This Week's Top News Stories
HEADLINE NEWS

Report: Illegal Immigrants Benefited $750M from ObamaCare

FINANCIAL/READINESS NEWS
Why Sell Off of European Banks is Ominous
How to Prepare for a Stock Market Crash

ODD NEWS
Muslim 'Barbie' Becomes Instagram Star

GOOD NEWS
Brazil Students Create Software that Could Help Thousands of Deaf People

WEBSITE OF THE WEEK
Wallbuilders Election Resources

VIDEO OF THE WEEK


Madeleine Albright "There's a special place in Hell for women who don't help each othe
MORE ON THE B
LOG
ELECTION CENTER
PICTURE WORTH A THOUSAND WORDS
SUPPORT OUR SPONSORS

FOR 20% DISCOUNT
CLICK HERE TO ORDER &
FOR MORE INFORMATION

Get Engaged


Click to Support Our Troops Click to Rescue At-Risk Kids
Read Along with Us / Study Groups Contact Your Government
Follow Sharon on facebook Follow Sharon on twitter
Our Mission
Hi, I'm Sharon Hughes, and the Founder and President of The Center for Changing Worldviews and the host of Changing Worldviews TALK Radio. Our mission is to inform on the heart of the issues, and changing world views of our day, as well as engage individuals in civic responsibility so that America will be a land of liberty, and re espect human dignity, family integrity, and public and private virtue.

The more I interview experts on the issues of our day, the more impressed I am with the passion and dedication of men and women, (guests and listeners alike), who tirelessly take on the challenges of the 21st century.

Therefore, whether on the Radio Show, at teaching and speaking engagements, through our Book Club Study Groups, or on our website(s), we are dedicated to equipping and inspiring individuals to stand strong, in faith, in the day in which we live, and to engage in our culture in effective ways.

The Center for Changing Worldviews advocates for at-risk-children through Operation ARC, and supports our Troops through Operation Heartlift. We are not sustained by any political or special interest group. Our efforts are funded entirely by the voluntary financial support of friends and sponsors like you.
More Ways To Connect
This Week's Poll
What Is Your Top Issue Of Concern For 2016?
ON THE AIR
The Sharon Hughes Show
SUNDAYS 3-5:00pm PDT
KMYC 1410 AM
Northern California
>LISTEN LIVE ONLINE HERE



GO HERE FOR:








>BROADCAST ARCHIVES



Friday "Lunch Break"
12 Noon - 1pm PDT
Live Online @


>ARCHIVES



SUPPORT OUR SPONSORS

FOR 20% DISCOUNT
CLICK HERE FOR MORE INFORMATION & TO ORDER


QUOTES OF THE WEEK
History Quote...


News in Quotes...





"To use a little Christian expression — let your light shine. Because when you do you'll make clear that this is not a clash of civilizations between the West and Islam. This is a struggle between the peace-loving, overwhelming majority of Muslims around the world and a radical, tiny minority." -Pres. Barack Obama


You Gotta Be Kidding! ...




"There's a special place in Hell for women who don't help other women." -Madeleine Albright, former Secretary of State, speaking for Hillary Clinton
Funny Quote ...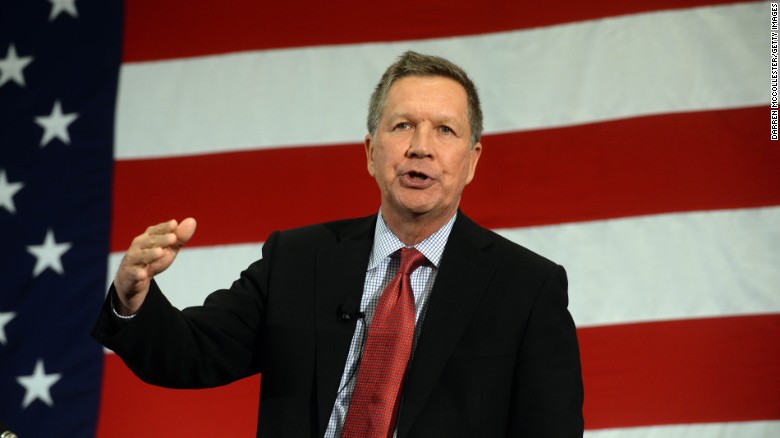 "I've done it twice. I'll do it thrice for the United States of America." -John Kasich
UPCOMING EVENTS
Book Club - February Conference Call
Sign Up: Email info@changingworldviews.com
Invite Sharon to speak to your group. Call: 707-322-3632
Or Contact info@changingworldviews.com

Calendar Page
WHAT OTHERS ARE SAYING
"I appreciate all you do. You are so correct on your statement this week - 'we are at a tipping point.' I say we are at point of no return! Thank you for never compromising" -Brian Bolton
"I so appreciate all you do to help keep us informed." -Kris Seidler
"Truth Woman! Truth has fallen in the streets; we need the Belt more than ever!!" -Steve Simpson
READ SHARON ALSO AT
INDEX
MONTHLY VISITORS