The Sharon Hughes Radio Show

ON THE SHOW - Week of July 24, 2017

Weekly Show - Hidden Agendas - Investigation #3
Wrapping up our series on Hidden Agendas, including in Government, Education and this week at what is behind alot of the insanity fueling what is happening in our Culture, we not only expose the what, but the who and the why. Issues don't live in a vacume, there are worldviews and agendas behind each one.
Sunday from 3-5:00pm PST on KMYC 1140 AM & Streamed Live @ www.kmycradio.com & @ www.talkamericaradio.us
Sunday from 10am-12pm MTN on KYAH AM540 Utah & Streamed Live @ www.yahradio540.com

Saturday & Sunday from 6-8am and 10am-Noon EST on www.redstatetalkradio.com


Daily Show - More Hidden Agendas

Monday: In the Green Movement

Wednesday: In Morals & Values

Friday: In Religion

Saturday: GODTalk Edition - Signs of the Endtimes

Tune in to Salem Web Network's OnePlace.com
@ www/oneplace.com/ministries/changingworldviews.com



...
Changing Worldviews.Commentary
Take Action Items
Book Club
"The Discerning Heart Seeks Knowledge." Proverbs 13:14
Join Us!
Read along with us on your own
Obtain a copy of the book
Request monthly study along notes and relevant film recommendations (optional) at info@changingworldviews.com



See All Take Action Items
Featured News Stories
HEADLINE NEWS

Teaching Fear: No. Korea Carries Out Executions in School Yards

FOX NEWS -- Kim Jong Un's brutal North Korean regime shot so-called "criminals" to death in schoolyards and fish markets in a twisted attempt to create an "atmosphere of fear" throughout the dictatorship, a Wednesday report from a human rights group revealed. The report, released by The Transnational Justice Working Group in Seoul, gathered information from more than 300 North Korean refugees who witnessed the regime's firing squad executing criminals in public areas to attract large crowds and instill fear in its citizens. "In ordinary areas outside the prison system, our interviewees stated that public executions take place near river banks, in river beds, near bridges, in public sports stadiums, in the local marketplace, on school grounds in the fringes of the city, or on mountainsides," the report stated.

MORE FEATURED STORIES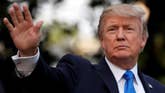 American Autos Built in Mexico SCOTUS Allows Strict Enforcement
May Have a Surprise in the Trunk on Trump Refugee Ban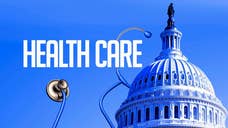 Congress Acts to Bring Charlie Gard Pres. Trump: Shouldn't Leave DC
to U.S. for Treatment Until we Repeal/Replace Healthcare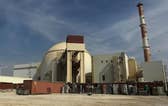 Trump Administration Announces New Sanctions Against Iran

ELECTION CENTER
Contact the White House Contact US Senators Contact US Representatives
202-456-1111 202-224-3121 202-224-3121
2017 Inauguration - View Events as they Happened
Track Your Senators' and Representative's Votes

PICTURES WORTH A THOUSAND WORDS
Drag Queen Story time @ Brooklyn, NY Library
SUPPORT OUR SPONSORS

FOR 20% DISCOUNT
CLICK HERE TO ORDER &
FOR MORE INFORMATION

Get Engaged


Click to Support Our Troops Click to Rescue At-Risk Kids
Read Along with Us / Study Groups Contact Your Government
Follow Sharon on facebook Follow Sharon on twitter
More Ways To Connect
This Week's Poll
What Do You Think Should Be Pres. Trump's Top Priority?
THE SHARON HUGHES SHOW
ON THE AIR

SUNDAYS 3-5:00pm PST



Tune in to KMYC 1410AM
LISTEN LIVE ONLINE HERE

SUNDAYS 10am-12Noon MTN

Tune in to KYAH 540AM
LISTEN LIVE ONLINE HERE

STREAMED ONLINE

SATURDAYS & SUNDAYS 6-8:00am & 10am-Noon EST

LISTEN LIVE HERE
SUNDAYS 3-5:00pm PST




MONDAY, WEDNESDAY, FRIDAY & SATURDAY
3-3:30pm PST



LISTEN HERE 24/7

OTHER VENUES
SUPPORT OUR SPONSORS

FOR 20% DISCOUNT
CLICK HERE FOR MORE INFORMATION & TO ORDER

QUOTES OF THE WEEK
History Quote
"For we are opposed around the world by a monolithic and ruthless conspiracy that relies primarily on covert means for expanding its sphere of influence -- on infiltration instead of invasion, on subversion instead of elections, on intimidation instead of free choice, on guerrillas by night instead of armies by day" -John F. Kennedy

News in Quotes


You Gotta Be Kidding! Quote

"I am a Master Legislator!" -Nancy Pelosi

UPCOMING EVENTS



Book Club
Read along with us!
Questions: Email info@changingworldviews.com
Invite Sharon to speak to your group. Call: 707-322-3632
Or Contact info@changingworldviews.com

Calendar Page
WHAT OTHERS ARE SAYING
"I so appreciate all you do to help keep us informed." -Kris Seidler
"Truth Woman! Truth has fallen in the streets; we need the Belt more than ever!!" -Steve Simpson


"My reception is not very good so I have my ear plastered against the radio trying to catch every word!" -Sara Haskins
READ SHARON ALSO AT
INDEX
MONTHLY VISITORS