The Sharon Hughes Radio Show


ON THE SHOW - Week of March 19, 2018

Weekend Show: Surveillance vs. Privacy 2018
Update on U.S. - China - Russia surveillance of citizens. Trump vs. Congress on the Intelligence community on NSA's surveillance program. Plus, Artificial Intelligence - what happens when digital eyes get brains?
Sunday from 3-5:00pm PST on KMYC 1140 AM & Streamed Live @ www.kmycradio.com & @ www.talkamericaradio.us
Sunday from 10am-12pm MTN on KYAH AM540 Utah & Streamed Live @ www.yahradio540.com

Saturday & Sunday from 6-8am and 10am-Noon EST on www.redstatetalkradio.com


Weekday Show:
Monday: Orwell's Big Brother

Wednesday: Tracking Citizens Today

Friday: Battle for Fourth Amendment Privacy

Saturday: GODTalk: Standing Strong The Day in Which We Live Study

Monday, Wednesday, Friday & Weekends on Salem Web Network's OnePlace.com @ www/oneplace.com/ministries/changingworldviews.com



...
Changing Worldviews.Commentary
Take Action Items
Book Club
"The Discerning Heart Seeks Knowledge." Proverbs 13:14
Join Us!
Read along with us on your own
Obtain a copy of the book
Request monthly study along notes (optional) at info@changingworldviews.com



See All Take Action Items
Featured News Stories
HEADLINE NEWS

Most Americans Think Big Brother is Spying on Them




FOX NEWS - A whopping 82 percent of Americans think Big Brother is spying on them, according to a survey released on Monday. While only 14 percent of those polled said they don't believe the government is watching them, 53 percent said the spying is "widespread" and 29 percent it is "not widespread," a Monmouth University poll revealed. Just over half of the public is either "very worried" — 23 percent — or "somewhat worried" — 30 percent — that the government is invading their privacy, the poll says. And there are no significant partisan differences — 57 percent of independents, 51 percent of Republicans and 50 percent of Democrats are at least "somewhat worried" the government is snooping on them. "This is a worrisome finding. The strength of our government relies on public faith in protecting our freedoms, which is not particularly robust. And it's not a Democratic or Republican issue. These concerns span the political spectrum," said Patrick Murray, director of the independent Monmouth University Polling Institute. Asked about the "Deep State," a shadowy cabal of unelected government officials and military members who secretly run the government, 74 percent said they believe such a clandestine network operates in Washington, including 27 percent who say it "definitely exists" and 47 percent who say it "probably exists."

MORE FEATURED STORIES

Army of Islam - Turkey Aims for 5 Million To Find Suspects Police Turn to
Strong Alliance Against Israel Google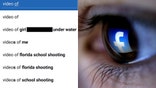 Facebook Apologizes for Search Florida Teacher Threatens to 'blow up'
Suggestions of Child Porn Videos Elementary School, is Arrested

Former Facebook Executive Blasts Impact of Social Networking
ELECTION CENTER
Contact the White House Contact US Senators Contact US Representatives
202-456-1111 202-224-3121 202-224-3121
Track Your Senators' and Representative's Votes

PICTURES WORTH A THOUSAND WORDS
NEC Asia Pacific and NEC Corporation announced the successful testing and roll-out of a facial recognition system at OCBC Bank's Holland Village branch December 2017.
Hitachi, Ltd. announced the development of a detection and tracking technology using artificial intelligence (AI) which can distinguish an individual in real-time using features from 100 categories of external characteristics such as sex, color of clothing or carried items, and immediately detect and track the person sought after individual.
China Is Using The World's Most Advanced Artificial Intelligence Based Surveillance System To Track Its Citizens
SUPPORT OUR SPONSORS
Get Engaged


Click to Support Our Troops Click to Rescue At-Risk Kids
Read Along with Us / Study Groups Contact Your Government
Follow Sharon on facebook Follow Sharon on twitter
More Ways To Connect
This Week's Poll
What Should Be The Top Priority In 2018?
THE SHARON HUGHES SHOW
ON THE AIR

SUNDAYS 3-5:00pm PST



Tune in to KMYC 1410AM
LISTEN LIVE ONLINE HERE

SUNDAYS 10am-12Noon MTN

Tune in to KYAH 540AM
LISTEN LIVE ONLINE HERE

STREAMED ONLINE

SATURDAYS & SUNDAYS 6-8:00am & 10am-Noon EST

LISTEN LIVE HERE
SUNDAYS 3-5:00pm PST




MONDAY, WEDNESDAY, FRIDAY & SATURDAY
3-3:30pm PST



LISTEN HERE 24/7

OTHER VENUES
SUPPORT OUR SPONSORS
QUOTES OF THE WEEK
History Quote



News in Quotes



Franklin Graham: "My father once said, 'Someday you will read or hear that Billy Graham is dead. Don't believe a word of it. I shall be more alive than I am now. I will just have changed my address. I will have gone into the presence of God.'
You Gotta Be Kidding! Quote
"As bad as you think Trump is, you (should) be worried about Pence… Everyone that is wishing for impeachment might want to reconsider. He (Pence) thinks Jesus tells him to say things." -Omarosa Manigault Newman, former White House Staffer
UPCOMING EVENTS



Book Club
Read along with us!
Questions: Email info@changingworldviews.com
Invite Sharon to speak to your group. Call: 707-322-3632
Or Contact info@changingworldviews.com

Calendar Page
WHAT OTHERS ARE SAYING
"I so appreciate all you do to help keep us informed." -Kris Seidler
"Truth Woman! Truth has fallen in the streets; we need the Belt more than ever!!" -Steve Simpson


"My reception is not very good so I have my ear plastered against the radio trying to catch every word!" -Sara Haskins
READ SHARON ALSO AT
INDEX
MONTHLY VISITORS