The Sharon Hughes Radio Show
Streamed Live Streamed Live On Demand
@ www.kmycradio.com @ www.yahradio540.com Listen Here

ON THE SHOW - Week of June 18, 2018

Sunday Weekend Show: Cultural Delusions 21st Century Style 3
No longer just a battle between right and wrong, but between truth and lies, our culture is being shaped by delusion. We'll discuss the latest news and relevant current issues as examples. Those who control culture, control the people. Not only that but only 25% of Americans can discern between real and fake news according to a new Pew Survey.

Weekday Show:

Monday - Cultural Delusions - About Life

Wednesday - Cultural Delusions - About Death

Friday - GODTalk: Endtime Persecution

Monday, Wednesday, Friday & Weekends on Salem Web Network's OnePlace.com @ www/oneplace.com/ministries/changingworldviews.com



...
Changing Worldviews.Commentary
Take Action Items
Book Club
"The Discerning Heart Seeks Knowledge." Proverbs 13:14
Join Us!
Read along with us on your own
Obtain a copy of the book
Request monthly study along notes (optional) at info@changingworldviews.com



See All Take Action Items
Featured News Stories
HEADLINE NEWS

Trump's Position on Immigrant kids, Same as Obama's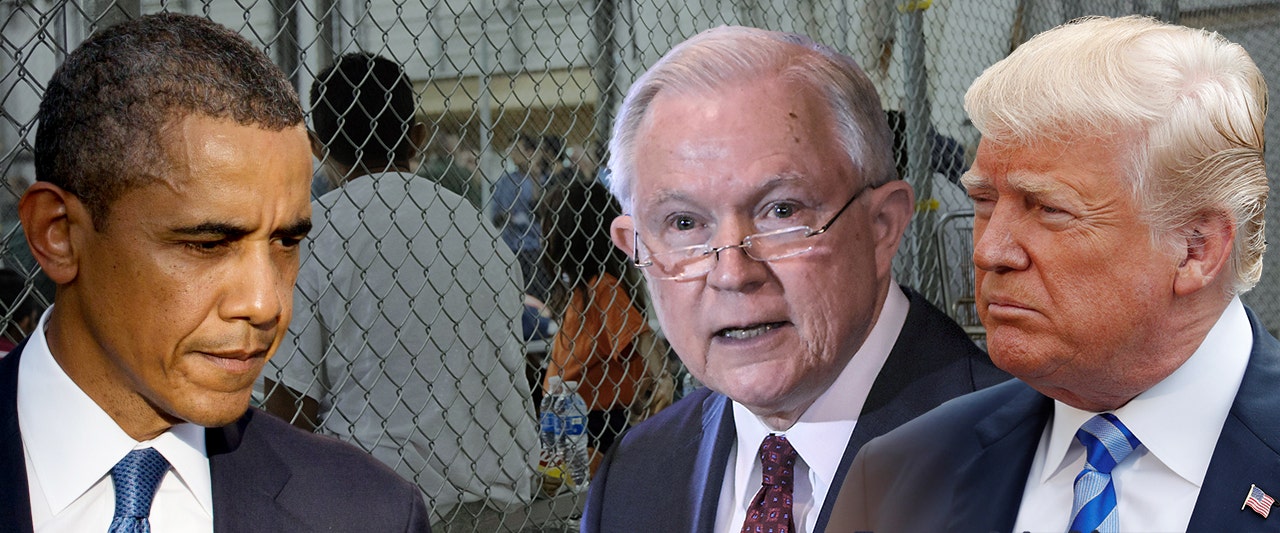 FOX NEWS - While the Trump administration is being slammed by critics for its "zero-tolerance" policy of separating children from adults who illegally enter the country, the outcry over the federal government's handling of the sensitive issue of how to handle minors is hardly new. The Obama administration actually expanded the system of detaining families – typically mothers and their minor children – after a huge surge of Central Americans along the U.S.-Mexican border in 2014. The policy resulted in many minors being detained in various locations, in much-criticized conditions, either with their families or by themselves, if they had crossed the border alone. Videos and photos at the time showed children in tears, many of them still wearing dirty clothes, in detention facilities where they were kept with their families. The conditions -- which ranged from six adults and children sleeping crammed on two mattresses laid out on concrete floors, to sick minors not receiving medical care -- were documented in many news accounts and reports by human rights groups.At the time, Obama administration officials argued they had no choice but to implement policies intended to deter families from entering the U.S. illegally. Trump administration officials have made similar arguments.

MORE FEATURED STORIES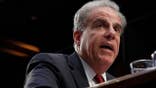 Trump Orders Establishment of 'Space GOP Demand Names of Anti-Trump
Force as 6th Branch of Military FBI Employees from IG Report


'13 Reasons Why' Show Triggers Dozens of Illegals from ISIS from Recruiting
Surge in Teen Suicide Search Grounds Caught in Texas

4 Year Old Superhero Feed the Hungry With Own Money
ELECTION CENTER
Contact the White House Contact US Senators Contact US Representatives
202-456-1111 202-224-3121 202-224-3121
Track Your Senators' and Representative's Votes

PICTURES WORTH A THOUSAND WORDS
SUPPORT OUR SPONSORS
Get Engaged


Click to Support Our Troops Click to Rescue At-Risk Kids
Read Along with Us / Study Groups Contact Your Government
Follow Sharon on facebook Follow Sharon on twitter
More Ways To Connect
This Week's Poll
Should Trump Receive The Nobel Peace Prize For No. & So. Korea Peace?
THE SHARON HUGHES SHOW
ON THE AIR

SUNDAYS 3-4:00pm PST



Tune in to KMYC 1410AM
LISTEN LIVE ONLINE HERE

SUNDAYS 10-11am MTN

Tune in to KYAH 540AM
LISTEN LIVE ONLINE HERE

STREAMED ONLINE

SATURDAYS & SUNDAYS 7-8:00am EST

LISTEN LIVE HERE
SUNDAYS 6-7:00am EST




MONDAY, WEDNESDAY, FRIDAY & SATURDAY



LISTEN HERE 24/7

OTHER VENUES
SPONSOR OF THE MONTH
QUOTES OF THE WEEK
History Quote

News in Quotes








"This may not be good news for Democrats. We might like Nancy Pelosi in the Bay Area, but America doesn't.Among all Americans, Donald Trump is far more liked than Nancy Pelosi." -SF NBC Reporter
You Gotta Be Kidding! Quote
"I know you are me, and if I can be standing here as your forever First Lady, then you can do anything you put your mind to."' -Michelle Obama, to Temple University students
UPCOMING EVENTS



Book Club
Read along with us!
Questions: Email info@changingworldviews.com
Invite Sharon to speak to your group. Call: 707-322-3632
Or Contact info@changingworldviews.com

Calendar Page
WHAT OTHERS ARE SAYING
"I so appreciate all you do to help keep us informed." -Kris Seidler
"Truth Woman! Truth has fallen in the streets; we need the Belt more than ever!!" -Steve Simpson


"My reception is not very good so I have my ear plastered against the radio trying to catch every word!" -Sara Haskins
READ SHARON ALSO AT
INDEX
MONTHLY VISITORS