The Sharon Hughes Radio Show

ON THE SHOW - Week of September 18, 2017


Weekend Show: Survival - Not Just Prepare, but Overcome
Continuing our theme of Survival during September's National Preparedness Month, this week we'll look at how to overcome some of the worse things we'll probably see in the future. Some obviously not good, others that appear good, but are not. Guests include Authors Aryeh Spero and Tom Horn.

Sunday from 3-5:00pm PST on KMYC 1140 AM & Streamed Live @ www.kmycradio.com & @ www.talkamericaradio.us
Sunday from 10am-12pm MTN on KYAH AM540 Utah & Streamed Live @ www.yahradio540.com

Saturday & Sunday from 6-8am and 10am-Noon EST on www.redstatetalkradio.com


Weekday Show:

Monday: Decisions We Have to Make

Wednesday: Rebuild our Nation

Friday: 'Remake' Man?

Saturday: GODTalk

Monday, Wednesday, Friday & Weekends on Salem Web Network's OnePlace.com @ www/oneplace.com/ministries/changingworldviews.com



...
Changing Worldviews.Commentary
Take Action Items
Book Club
"The Discerning Heart Seeks Knowledge." Proverbs 13:14
Join Us!
Read along with us on your own
Obtain a copy of the book
Request monthly study along notes (optional) at info@changingworldviews.com



See All Take Action Items
Featured News Stories
HEADLINE NEWS

Iran, North Korea Expected to Dominate Trump's first UN General Assembly


(CNN )President Donald Trump will tote his "America First" stance this week to the United Nations General Assembly, the annual inundation of diplomats and world leaders who this year await the new US leader with uneasy anticipation. The summit in Trump's hometown -- New York City -- has become the quickest-paced diplomatic event on the calendar for an American president. Trump arrives to the soaring, green-hued assembly hall facing open questions about his approach to hot-button issues like climate change and the Iran nuclear accord.His schedule over four days is stacked with one-on-one talks with foreign counterparts eager to discuss those global flash-points, as well as the deepening standoff with North Korea. The centerpiece, however, comes Tuesday during Trump's first UN address, a landmark foreign policy moment at the eight-month mark of his presidency.

MORE FEATURED STORIES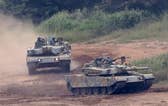 NASA's Plan to Stop Super Volcano Trump Warns No. Korea "UN Sanctions
Sparks Doomsday Fears Nothing Compared to What's Next"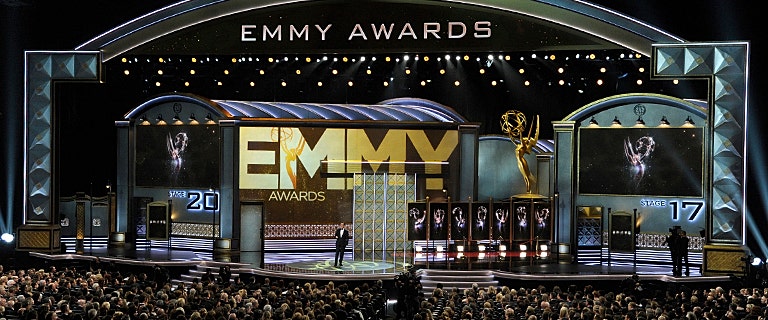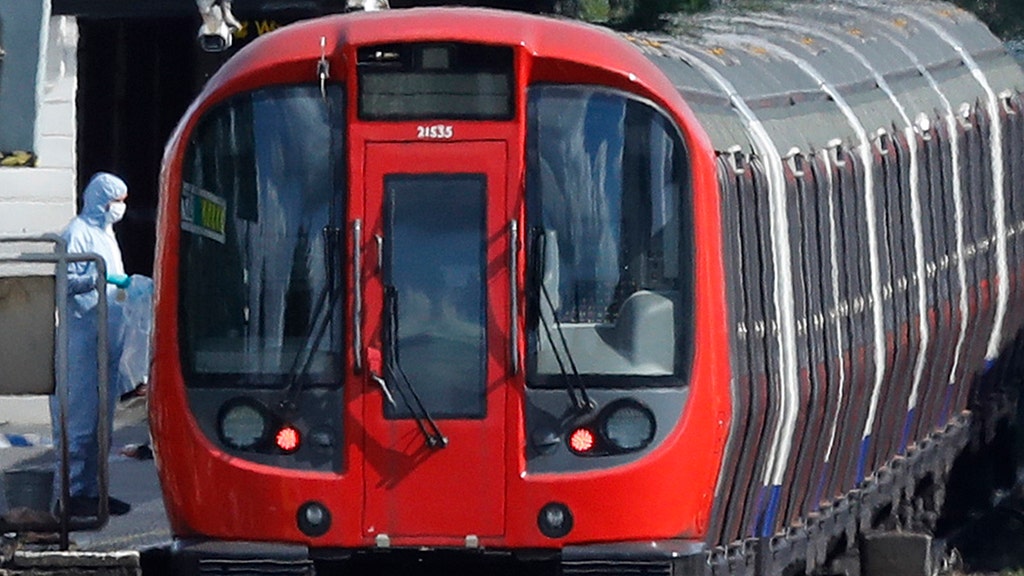 Record Low-ratings for Trump-Bashing London Bomb Suspect Part of Syrian
Emmys Hate-fest Reguee Wave


11 Yr-old boy Asked to Mow White House Lawn Goes Viral
ELECTION CENTER
Contact the White House Contact US Senators Contact US Representatives
202-456-1111 202-224-3121 202-224-3121
2017 Inauguration - View Events as they Happened
Track Your Senators' and Representative's Votes

PICTURES WORTH A THOUSAND WORDS
A study predicts that by 2050 a typical male worker, aged 35, will have red eyes, a smaller penis, a larger brain, advanced language skills and bioimplants to improve their performance
SUPPORT OUR SPONSORS

FOR 20% DISCOUNT
CLICK HERE TO ORDER &
FOR MORE INFORMATION

Get Engaged


Click to Support Our Troops Click to Rescue At-Risk Kids
Read Along with Us / Study Groups Contact Your Government
Follow Sharon on facebook Follow Sharon on twitter
More Ways To Connect
This Week's Poll
What Do You Think Should Be Pres. Trump's Top Priority?
THE SHARON HUGHES SHOW
ON THE AIR

SUNDAYS 3-5:00pm PST



Tune in to KMYC 1410AM
LISTEN LIVE ONLINE HERE

SUNDAYS 10am-12Noon MTN

Tune in to KYAH 540AM
LISTEN LIVE ONLINE HERE

STREAMED ONLINE

SATURDAYS & SUNDAYS 6-8:00am & 10am-Noon EST

LISTEN LIVE HERE
SUNDAYS 3-5:00pm PST




MONDAY, WEDNESDAY, FRIDAY & SATURDAY
3-3:30pm PST



LISTEN HERE 24/7

OTHER VENUES
SUPPORT OUR SPONSORS

FOR 20% DISCOUNT
CLICK HERE FOR MORE INFORMATION & TO ORDER

QUOTES OF THE WEEK
History Quote






News in Quotes


"UN Sanctions are nothing compared to what's next." -Pres. Donald Trump to No. Korea

UPCOMING EVENTS



Book Club
Read along with us!
Questions: Email info@changingworldviews.com
Invite Sharon to speak to your group. Call: 707-322-3632
Or Contact info@changingworldviews.com

Calendar Page
WHAT OTHERS ARE SAYING
"I so appreciate all you do to help keep us informed." -Kris Seidler
"Truth Woman! Truth has fallen in the streets; we need the Belt more than ever!!" -Steve Simpson


"My reception is not very good so I have my ear plastered against the radio trying to catch every word!" -Sara Haskins
READ SHARON ALSO AT
INDEX
MONTHLY VISITORS