The Sharon Hughes Radio Show

ON THE SHOW - Week of April 24, 2017

Weekly Show - Wars & Rumors of War
Guests discuss the real threats of war; and those that are only rumors. Many are watching to see, some even claiming that we are on the verge of WWIII. Plus, what about Pres. Trump's tax reform and more.

Sunday from 3-5:00pm PST on KMYC 1140 AM & Streamed Live @ www.kmycradio.com & @ www.rednationrising.us
Sunday from 10am-12pm MTN on KYAH AM540 Utah & Streamed Live @ www.yahradio540.com

Saturday & Sunday from 6-8am and 10am-Noon EST on www.redstatetalkradio.com


Daily Show - War
Looking at No. Korea, Iran, Russia as to where do 'wars & rumors of war' fit into the endtimes?

Monday: Possible War

Wednesday: War

Friday: And Rumors of Wars

Saturday: GODTalk

Tune in to Salem Web Network's OnePlace.com
@ www/oneplace.com/ministries/changingworldviews.com



...
Changing Worldviews.Commentary
Take Action Items
Book Club
"The Discerning Heart Seeks Knowledge." Proverbs 13:14
Join Us!
Read along with us on your own
Obtain a copy of the book
Request monthly study along notes and relevant film recommendations (optional) at info@changingworldviews.com



See All Take Action Items
Featured News Stories
HEADLINE NEWS

Vice President Pence Visits DMZ Amid Tensions with No. Korea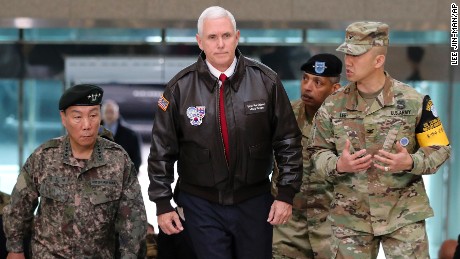 CNN - US Vice President Mike Pence on Monday warned North Korea not to test the resolve of the US "or the strength of our military forces," following a failed North Korean missile test. Speaking in Seoul, Pence linked recent US military strikes in Syria and Afghanistan with the situation in Korea, saying they showed the "strength and resolve of our new president." "We will defeat any attack and we will meet any use of conventional or nuclear weapons with an overwhelming and effective response," Pence said, adding that when it came to North Korea "all options are on the table." Tensions on the peninsula have ratcheted up in recent weeks, amid tit-for-tat saber-rattling from the US and North Korea and analysts' warnings that North Korea was preparing for a sixth nuclear test. Amid concerns the US might launch a preemptive strike on North Korea, Pence said Washington would "closely consult" with Seoul "as we make decisions moving forward." READ THE REST.


MORE FEATURED STORIES

Trump's Budget Ends Funding for 9 out of 10 IRS Asset Seizures
Endowment for the Arts, PBS Fleece Innocent Taxpayers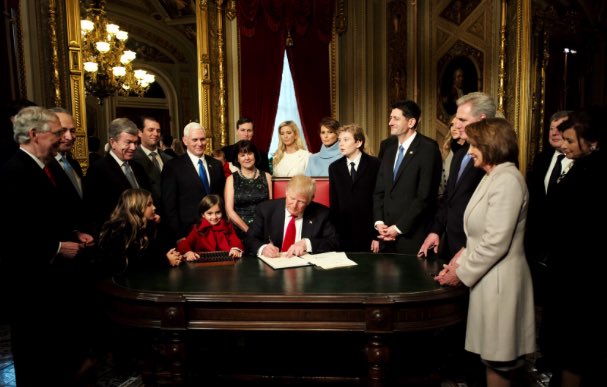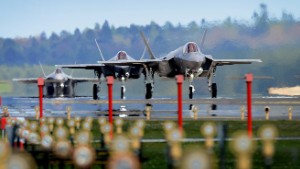 Pres. Trump's America First Plan U.S. Sends F-35 Stealth Fighters to Reassure
for Jobs, Trade, Military, Foreign Policy European Allies in Face of Russian Aggression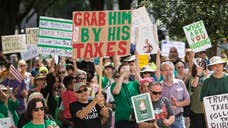 'Tax Day' Marches Fill U.S. Streets to Demand Trump Tax Returns

MORE ON THE B
LOG
ELECTION CENTER
Contact the White House Contact US Senators Contact US Representatives
202-456-1111 202-224-3121 202-224-3121
2017 Inauguration - View Events as they Happened
Track Your Senators' and Representative's Votes

PICTURES WORTH A THOUSAND WORDS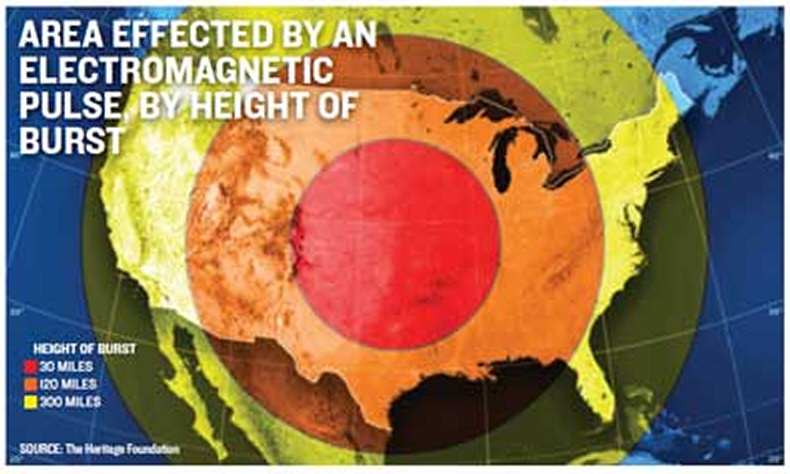 SUPPORT OUR SPONSORS

FOR 20% DISCOUNT
CLICK HERE TO ORDER &
FOR MORE INFORMATION

Get Engaged


Click to Support Our Troops Click to Rescue At-Risk Kids
Read Along with Us / Study Groups Contact Your Government
Follow Sharon on facebook Follow Sharon on twitter
More Ways To Connect
This Week's Poll
What Do You Think Should Be Pres Elect Trump's Top Priority His First 100 Days?
THE SHARON HUGHES SHOW
ON THE AIR

SUNDAYS 3-5:00pm PST



Tune in to KMYC 1410AM
LISTEN LIVE ONLINE HERE

SUNDAYS 10am-12Noon MTN

Tune in to KYAH 540AM
LISTEN LIVE ONLINE HERE

STREAMED ONLINE

SATURDAYS & SUNDAYS 6-8:00am & 10am-Noon EST

LISTEN LIVE HERE
SUNDAYS 3-5:00pm PST




MONDAY, WEDNESDAY, FRIDAY & SATURDAY
3-3:30pm PST



LISTEN HERE 24/7

OTHER VENUES
SUPPORT OUR SPONSORS

FOR 20% DISCOUNT
CLICK HERE FOR MORE INFORMATION & TO ORDER

QUOTES OF THE WEEK
History Quote...
"Terrorism is the preferred weapon of weak and evil men."
- Ronald Reagan

News in Quotes...




"Chemical attack on Syria cannot be ignored." -President Donald Trump


You Gotta Be Kidding! ...


"Public school classrooms are no place for anti-science propaganda, and I encourage every teacher to toss these materials in the recycling bin. If the Heartland Institute and other climate deniers want to push a false agenda on global warming, our nation's schools are an inappropriate place to drive that agenda."
-Dem Rep. Bobby Scott
UPCOMING EVENTS



Book Club
Read along with us!
Questions: Email info@changingworldviews.com
Invite Sharon to speak to your group. Call: 707-322-3632
Or Contact info@changingworldviews.com

Calendar Page
WHAT OTHERS ARE SAYING
"I so appreciate all you do to help keep us informed." -Kris Seidler
"Truth Woman! Truth has fallen in the streets; we need the Belt more than ever!!" -Steve Simpson


"My reception is not very good so I have my ear plastered against the radio trying to catch every word!" -Sara Haskins
READ SHARON ALSO AT
INDEX
MONTHLY VISITORS