Stations and Times
KDIA AM 1640
Mondays, Tuesdays, Wednesdays, Fridays & Saturdays 4:30 pm PST Covering the Greater S.F. Bay Area and the Sacramento Valley
KFNX AM 1100 - Phoenix, AZ
Thursday evenings 7-8:00 pm MTN Following Lou Dobbs
Also
Streamed online Live
National Pro Life Radio
Monday & Saturday 8:30 am & 1:30 pm PST
Listen Online here
All Shows - Live & Archived
Go here to see Archived Programs
Listen Now
Broadcast Archives
Podcast
Order CD of broadcast
If you share Sharon's passion to increase the common sense voice in our increasing liberal society we invite you to begin airing Changing Worldviews TALK Radio on your station. Call 707-322-3632 for affiliation details.
Her guests have included familiar Candidates, Senators and government leaders; public policy and pro-family experts; authors and journalists; doctors and religious leaders - Protestant, Catholic and Jew, and more. An advocate for the innocent, the persecuted and our troops, Sharon continually encourages her listeners to boldly support the right and expose the wrong.
Some of her guests have included:
Gary Aldrich
Edwin Black
Jayna Davis
Joseph Farah
David Horowitz
Dr. D. James Kennedy
Michelle Malkin
Phyllis Schlafly
Steven Mosher
Jennifer Lahl
Wesley J. Smith
Dr. Nigel Cameron
Dr. Christopher Hook
Rosemary Schindler
Avi Lipkin
Walid Shoebat
Hilmar von Campe
William Federer
Tom DeWeese
Dr. Michael Coffman
James Hirsen
Carl Limbacher
Wes Vernon
Bruce Herschensohn
Marc Morano
George Barna
Carol Liebue
Debra Rae
Audrey Russo
Sandra Brown
Dr. Karen Effrem
Professor Allen & Julie Quist
Professor William Wagner
Florence Littauer
John Tesh
Dr. Jay Budziszewski
Brad Miner
Dr. Carl Moeller
Mason Weaver
Tal Brooke
Richard Poe
Jill Stanek
Erick Stakelbeck
David Brody
Lorenzo Vidino
John O'Neill
Cliff Kincaid
Paul Driessen
Dr. Rachel Ehrenfeld
Dr. Joshua Coleman
Holly Swanson
Senator Tom McClintock
Doug Giles
Major Diggs Brown
Janet Folger
Chris Simcox
Rabbi Aryeh Spero
Asaf Romirowsky
Katharine DeBrechdt
Peter Schweizer
Joseph Klein
Dr. David Lowenthal
Leo Giovinetti
David Gregory
Caryl Matrisciana
Ron Rhodes
Robert Spencer
Dennis Avery
and many others.
Places to Listen
More Ways To Connect
This Week's Poll
Should The Govt Delay Obama Care For A Year?
ON THE AIR

The Sharon Hughes Show
4:30 PM PST - M, W, F, SA

KDIA AM1640
San Francisco Bay Area
(Also Streamed Online Live Here)

Our BlogTalk Radio Team
3:00 PM PST - T, Th, Sun
LIVE! CLICK HERE for BlogTalk Radio
Call-In Number: (424) 222-5360
Join us in the Chat Room

STUDY GROUPS
December 2013




Here's what we're reading this Christmas: Read along with us on your own. Study groups will start up again in January.

Click here for information on book

Find out how to join or start a study group...

Contact: TALK@changingworldviews.com

UPCOMING EVENTS
SPEAKING

Sharon
Standing Strong! Study
WIC Luncheons
October - December 2013
Rohnert Park, CA

Contact for more information
into@changingworldviews.com


Calendar page
QUOTES OF THE WEEK
History Quote...
"In this blessed season, let not blind passion darken our counsels. We shall not solve a moral question by dodging it. We can scarcely hope to have a full Christmas if we turn a deaf ear to the suffering of even the least of Christ's little ones." —Harry Truman Christmas Message 1949


News in Quotes...
"Nothing has changed since the Tower and Stockade days. We are fighting for the lands of the Jewish people and there are those who intentionally try to rob and seize them." -Israeli Foreign MinisterAvigdor Liberman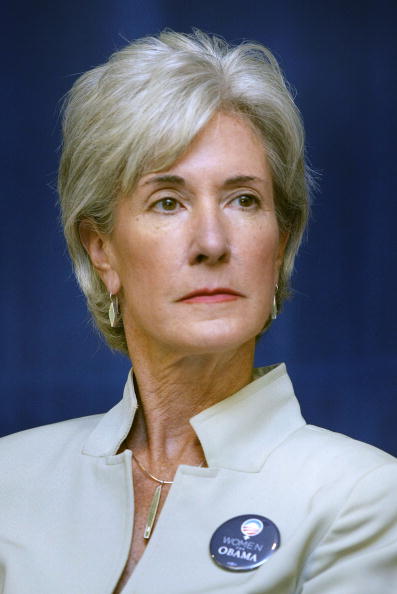 You Gotta Be Kidding! Quotes...
"ObamaCare Opponents are like those who Opposed Civil Rights Legislation" -HHS Kathleen Sebelius
MONTHLY EMPHASIS


December is...
"Celebrate Good News"
Month

We don't have to hunt for bad news...it's all around us. But, so is good news. However, it is not reported the same as bad or troubling or crucial news is. So, this month as we report the good news along with news we need to be warned about, we encourage you to do the same...as we also celebrate "The Good News" of Christmas.
WHAT OTHERS ARE SAYING
"Hey love listening to the show here in Millbrae, Ca....across the street from SFO" -Mark Estagin

"I am so grateful for women like

Sharon Hughes

for her faithful service in bringing news of the impact of our culture upon the Church." - Luanne, Canada
RATINGS



Gives Sharon 100% Credibility
Rank in Journalism
Read Sharon Also At:
FrontPageMagazine

The People's Cube

The Patriot Post

Family Security Matters

Canada Free Press
INDEX
MONTHLY VISITORS