Quotes on Abortion
"It is permissible in Islam to destroy, burn, and vandalize the fortresses of kofar. American or Christians are kofar. And everything that they destroy, everything that they use ... against Muslims ... if the destruction was to support Islam and destroy th"
Saudi Government Ninth Grade Textbook
"I'm not a theologian. I'm a Christian and I'm a member of a church. My personal philosophy is that as a Christian, I see no contradiction with embracing same-sex couples as part of our community. That's my Christian ethos."
Barack Obama
"Why, with so many other qualified women and men in his party, did John McCain choose Sarah Palin? Sarah Palin is not the right choice. She shares John McCain's commitment to overturning Roe v. Wade and continuing George Bush's failed economic policies."
Nancy Pelosi
"We know that it's killing, but the state permits killing under certain circumstances"
Dr. Neville Sender, Abortionist
"The real fear for Bush's conservative base is not that embryos are killed. The real fear is what would happen if the research pans out. If a cure to any disease is found by using stem cells, it undercuts the contention from anti-abortionists that life b"
Kirk Caraway, Nevada Appeal
"Not one [so-called] pro-life organization in the U.S. supports contraception to reduce abortion. It's the pro-choice movement that's actually working to reduce abortion."
Cristina Page, Author How The Pro Choice Movement Saved America
"The abortion question is not just about women's rights, but about life on the planet - environmental catastrophe awaits the world if the population continues to grow at its present rate."
Molly Yard, President, National Organization For Women 1989
"The pro-life movement is having a negative impact on abortion. Sometimes women change their mind on the operating table and then we lose money! We have to run a cost-effective termination service. We have abortion on request now. It's what I believe and w"
Doctor John Parsons In An Interview From Kings College Hospital, London. The Universe, March 1997
"Population control is too important to be stopped by some right wing pro-life types. Take the new influx of Hispanic immigrants. Their lack of respect for democracy and social order is frightening. I hope I can do something to stem that tide; I'd set up a"
Abortionist Edward Allred Quoted In The San Diego Union, A Millionaire 12 Times Over From The Abortion Industry
"...such laws are unnecessary for stable and supportive families, and they are ineffective and cruel for unstable, troubled families."
American Civil Liberties Union On Parental Notification Laws
"I have met thousands and thousands of pro-choice men and women. I have never met anyone who is pro-abortion. Being pro-choice is not being pro-abortion."
Hillary Rodham Clinton
"The most merciful thing that a family does to one of its infant members is to kill it."
Margaret Sanger, Founder Of Planned Parenthood
"They [the women] are never allowed to look at the ultrasound because we knew that if they so much as heard the heart beat, they wouldn't want to have an abortion."
Dr. Randall
"I would only say that this isn't the only decision that a lot of us wish that [Justice Samuel] Alito weren't there and [former Justice Sandra Day] O'Connor were there."
Harry Reid On Supreme Court Upholding Partial Birth Abortion Ban
"There is no question, it should be a woman's choice. It is not a religious thing, it's not a political thing, it's very simple-it's just a right, so don't f--k with it."
Meredith Baxter
"When the death of a disabled infant will lead to the birth of another infant with better prospects of a happy life, the total amount of happiness will be greater if the disabled infant is killed."
Prof. Peter Singer
"I got to where I couldn't stand to look at the little bodies anymore."
Dr. Beverly Mc Millan, When Asked Why She Stopped Performing Abortions
"I've got two daughters. 9 years old and 6 years old. I am going to teach them first of all about values and morals. But if they make a mistake, I don't want them punished with a baby."
Barack Obama
"More children from the fit, less from the unfit -- that is the chief aim of birth control."
Margaret Sanger, Founder Planned Parenthood
Back to All Quotes
More Ways To Connect
This Week's Poll
Do You Agree With Pres. Trump On Building A Border Wall?
THE SHARON HUGHES SHOW
ON THE AIR

SUNDAYS 3-4:00pm PST



Tune in to KMYC 1410AM
LISTEN LIVE ONLINE HERE

SUNDAYS 10-11am MTN

Tune in to KYAH 540AM
LISTEN LIVE ONLINE HERE

STREAMED ONLINE

SATURDAYS & SUNDAYS 7-8:00am EST

LISTEN LIVE HERE
SUNDAYS 6-7:00am EST




MONDAY, WEDNESDAY, FRIDAY & SATURDAY



LISTEN HERE 24/7

OTHER VENUES
WEEKLY QUOTABLES
History Quote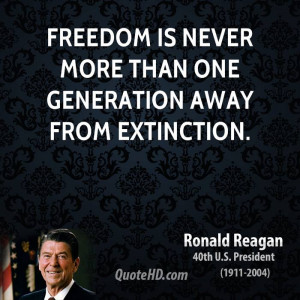 News Quote
"(The Islamic Revolutionary Guard) is the Iranian government's primary means of directing and implementing its global terrorist campaign." -President Donald Trump after designates as Terrorist Group
You Gotta Be KiddingQuote

"You're not free if your reproductive choices are being dictated by male politicians in Washington." -Democrat Candidate for President 2020, Gay Mayor Pete Buttigieg

WHAT OTHERS ARE SAYING
"I so appreciate all you do to help keep us informed." -Kris Seidler
"Truth Woman! Truth has fallen in the streets; we need the Belt more than ever!!" -Steve Simpson


"My reception is not very good so I have my ear plastered against the radio trying to catch every word!" -Sara Haskins
SPONSOR OF THE MONTH
READ SHARON ALSO AT
INDEX
MONTHLY VISITORS