Quotes on Feminism
"Since marriage constitutes slavery for women, it is clear that the women's movement must concentrate on attacking this institution. Freedom for women cannot be won without the abolition of marriage."
Sheila Cronan, Feminist Leader
"I feel that 'man-hating' is an honorable and viable political act, that the oppressed have a right to class-hatred against the class that is oppressing them."
Robin Morgan, Ms. Magazine Editor
"All the decent people, male and female, are feminists. The only people who are not feminists are those who believe that women are inherently inferior or undeserving of the respect and opportunity afforded men. Either you are a feminist or you are a sexist"
Ani Di Franco
"The fact that we are all trained to be mothers from infancy on means that we are all trained to devote our lives to men, whether they are our sons or not; that we are all trained to force other women to exemplify the lack of qualities which characterizes "
Andrea Dworkin
"The more I know about men the more I like dogs."
Gloria Allred, Us Feminist Attorney
"I am suggesting that the idea of salvation uniquely by a male savior perpetuates the problem of patriarchal oppression."
Mary Daly, 'Christian Feminist'
"Eve Ensler is the Pied Piper. She is leading women and the world to a different consciousness of the essence of women."
Gillian Anderson
"I'm just a person trapped inside a woman's body."
Robin Morgan
Back to All Quotes
More Ways To Connect
This Week's Poll
What Do You Think Should Be Pres. Trump's Top Priority?
THE SHARON HUGHES SHOW
ON THE AIR

SUNDAYS 3-5:00pm PST



Tune in to KMYC 1410AM
LISTEN LIVE ONLINE HERE

SUNDAYS 10am-12Noon MTN

Tune in to KYAH 540AM
LISTEN LIVE ONLINE HERE

STREAMED ONLINE

SATURDAYS & SUNDAYS 6-8:00am & 10am-Noon EST

LISTEN LIVE HERE
SUNDAYS 3-5:00pm PST




MONDAY, WEDNESDAY, FRIDAY & SATURDAY
3-3:30pm PST



LISTEN HERE 24/7

OTHER VENUES
SUPPORT OUR SPONSORS
QUOTES OF THE WEEK
History Quote
"Terrorism is the choice of weak and evil men."
-Ronald Reagan



News in Quotes





"I think the president was very courageous in saying, 'I'm not going to kick this can down the road. I'm not going to say, Well, it's going to be on somebody else's watch. I'm going to stop this from happening,'" -Israeli PM Netanyahu
You Gotta Be Kidding! Quote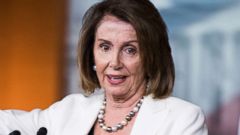 "This week, the week of Friday the 13th, is the week that President Trump went rogue. He went rogue on women's health in particular, the Affordable Care Act, the Iran decision that he made. And ... he continues his war on the middle class with his unfair tax plan." -Nancy Pelosi

UPCOMING EVENTS



Book Club
Read along with us!
Questions: Email info@changingworldviews.com
Invite Sharon to speak to your group. Call: 707-322-3632
Or Contact info@changingworldviews.com

Calendar Page
WHAT OTHERS ARE SAYING
"I so appreciate all you do to help keep us informed." -Kris Seidler
"Truth Woman! Truth has fallen in the streets; we need the Belt more than ever!!" -Steve Simpson


"My reception is not very good so I have my ear plastered against the radio trying to catch every word!" -Sara Haskins
READ SHARON ALSO AT
INDEX
MONTHLY VISITORS