Quotes on Animal Rights
"I don't think you'd have to kill or assassinate too many. I think for five lives, 10 lives, 15 human lives, we could save a million, 2 million, or 10 million non-human lives."
Dr. Jerry Vlasak Of North American Animal Liberation
"I am not a morose person, but I would rather not be here. I don't have any reverence for life, only for the entities themselves. I would rather see a blank space where I am. This will sound like fruitcake stuff again but at least I wouldn't be harming any"
Ingrid Newkirk, National Director, Peoplefor The Ethical Treatment Of Animals
"Get arrested. Destroy the property of those who torture animals. Liberate those animals interned in the hellholes our society tolerates."
Jerry Vlasak, Animal Defense League
"There is no rational basis for saying that a human being has special rights. A rat is a pig is a dog is a boy. They're all mammals."
Ingrid Newkirk, President Peta
"Even if animal research resulted in a cure for AIDS, we'd be against it."
Ingrid Newkirk, President Peta
"The collective needs of non-human species must take precedence over the needs and desires of humans."
Dr. Reed F. Noss, The Wildlands Project
"We are a threat both economically and philosophically. Our power is not in the right to vote but the power to stop production. We will break the law and destroy property until we win."
Dr. Steven Best, Speaking At International Animal Rights Gathering 2005
Back to All Quotes
More Ways To Connect
This Week's Poll
Do You Agree With Pres. Trump On Building A Border Wall?
THE SHARON HUGHES SHOW
ON THE AIR

SUNDAYS 3-4:00pm PST



Tune in to KMYC 1410AM
LISTEN LIVE ONLINE HERE

SUNDAYS 10-11am MTN

Tune in to KYAH 540AM
LISTEN LIVE ONLINE HERE

STREAMED ONLINE

SATURDAYS & SUNDAYS 7-8:00am EST

LISTEN LIVE HERE
SUNDAYS 6-7:00am EST




MONDAY, WEDNESDAY, FRIDAY & SATURDAY



LISTEN HERE 24/7

OTHER VENUES
WEEKLY QUOTABLES
History Quote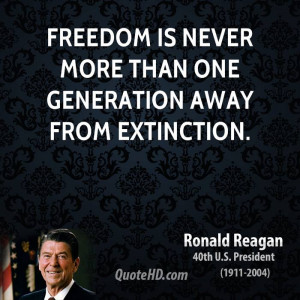 News Quote
"(The Islamic Revolutionary Guard) is the Iranian government's primary means of directing and implementing its global terrorist campaign." -President Donald Trump after designates as Terrorist Group
You Gotta Be KiddingQuote

"You're not free if your reproductive choices are being dictated by male politicians in Washington." -Democrat Candidate for President 2020, Gay Mayor Pete Buttigieg

WHAT OTHERS ARE SAYING
"I so appreciate all you do to help keep us informed." -Kris Seidler
"Truth Woman! Truth has fallen in the streets; we need the Belt more than ever!!" -Steve Simpson


"My reception is not very good so I have my ear plastered against the radio trying to catch every word!" -Sara Haskins
SPONSOR OF THE MONTH
READ SHARON ALSO AT
INDEX
MONTHLY VISITORS