Quotes on Globalism
"The United Nations is an extremely important and useful institution provided the peoples and governments of the world realize that it is merely a transitional system toward the final goal, which is the establishment of a supranational authority vested wit"
Albert Einstein
"In the next century, nations as we know it will be obsolete; all states will recognize a single, global authority. National sovereignty wasn't such a great idea after all."
Strobe Talbot, President Clinton's Deputy Secretary Of State
"I have never understood why public opinion about European ideas should be taken into account."
Raymond Barre, Mayor Of Lyons And French Prime Minister 1976 1981
"Let me issue and control a nation's money and I care not who writes the laws."
Mayer Amschel Rothschild, 1790
"We are on the verge of a global transformation. All we need is the right major crisis and the nations will accept the New World Order."
David Rockefeller, 1991
"We have to know what the spiritual goal for the United Nations is. Its Goal is to become ultimately the saviour of the world's imperfection, the liberator of the world's destruction and the fulfiller of the world's aspiration."
Sri Chinmoy, Un Spiritual Leader
"The Task Force recommends that...the three North American partners form a trinational interparliamentary group..."
Council On Foreign Relations "Building A North American Community" Report
"If the plans for a North American Union are coming from forces on the left as marginal as the fringies on the right who worry about such schemes, then there is, indeed, no reason for fear."
Michael Medved
"We would like to continentalize as much as possible. We have been pushing for this. And we have been encountering a receptive ear both in Canada and the United States at a certain level of intensity. We would like to move more quickly. We would like to mo"
Mexican Foreign Affairs Secretary Jorge Castaneda, Feb. 2002
"What I'm saying is that a crisis is an event which can force democratic governments to make difficult decisions like those that will be required to create a North American Community."
Robert Pastor, Pro Nau American University Professor
"I'm an internationalist. I'd like to see our troops dispersed through the world only at the directive of the United Nations."
John Kerry
"As young people mature, we must help them develop...the global servant concept in which we will educate our young for planetary service and eventually for some form of world citizenship."
Harold Shane, Project Director For The Nea Bicentennial Committee
"You can have all the benefits of radio identification, but now it is inside your body...We believe there are far fewer people resisting this today."
Scott Silverman, Chairman And Chief Executive Of Applied Digital
"When I'm Reporting, I am a Citizen of the World."
Cnn's Bob Franken
Back to All Quotes
More Ways To Connect
This Week's Poll
Do You Agree With Pres. Trump On Building A Border Wall?
THE SHARON HUGHES SHOW
ON THE AIR

SUNDAYS 3-4:00pm PST



Tune in to KMYC 1410AM
LISTEN LIVE ONLINE HERE

SUNDAYS 10-11am MTN

Tune in to KYAH 540AM
LISTEN LIVE ONLINE HERE

STREAMED ONLINE

SATURDAYS & SUNDAYS 7-8:00am EST

LISTEN LIVE HERE
SUNDAYS 6-7:00am EST




MONDAY, WEDNESDAY, FRIDAY & SATURDAY



LISTEN HERE 24/7

OTHER VENUES
WEEKLY QUOTABLES
History Quote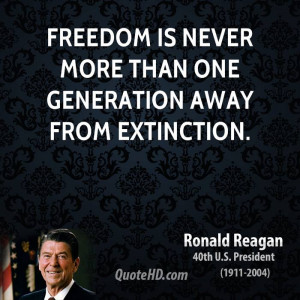 News Quote
"(The Islamic Revolutionary Guard) is the Iranian government's primary means of directing and implementing its global terrorist campaign." -President Donald Trump after designates as Terrorist Group
You Gotta Be KiddingQuote

"You're not free if your reproductive choices are being dictated by male politicians in Washington." -Democrat Candidate for President 2020, Gay Mayor Pete Buttigieg

WHAT OTHERS ARE SAYING
"I so appreciate all you do to help keep us informed." -Kris Seidler
"Truth Woman! Truth has fallen in the streets; we need the Belt more than ever!!" -Steve Simpson


"My reception is not very good so I have my ear plastered against the radio trying to catch every word!" -Sara Haskins
SPONSOR OF THE MONTH
READ SHARON ALSO AT
INDEX
MONTHLY VISITORS