Quotes on Property Rights
"You reproach us with planning to do away with your property. Precisely; that is just what we propose."
Karl Marx And Friedrich Engels
"What is necessary for the use of land is not its private ownership, but the security of improvements. It is not necessary to say to a man, "this land is yours," in order to induce him to cultivate or improve it. It is only necessary to say to him, "what e"
Henry George
"I think all private property should be in the public domain. We should get it all. Be unreasonable. You can do it. Yesterday¹s heresy is today¹s common wisdom. So, I say, let¹s take it all back."
Brock Evans, Vp, National Audubon Society
"We reject the idea of private property."
Peter Berle, President Of The National Audubon Society
"Lose eminent domain in urban settings," Finkle says, "and the only land that will be developed is green space on the edge of cities."
Jeff Finkle, Presiden International Economic Development Council
"But half these people can't even find jobs or are alcoholics or whatever. Most people are just ecstatic [with the buyouts]."
Jim Koman, Missouri Developer Talking About Trailer Park Residents
"1. Abolition of property in land and application of all rents of land to public purposes."
Karl Marx, Communist Manifesto
Back to All Quotes
More Ways To Connect
This Week's Poll
Do You Agree With Pres. Trump On Building A Border Wall?
THE SHARON HUGHES SHOW
ON THE AIR

SUNDAYS 3-4:00pm PST



Tune in to KMYC 1410AM
LISTEN LIVE ONLINE HERE

SUNDAYS 10-11am MTN

Tune in to KYAH 540AM
LISTEN LIVE ONLINE HERE

STREAMED ONLINE

SATURDAYS & SUNDAYS 7-8:00am EST

LISTEN LIVE HERE
SUNDAYS 6-7:00am EST




MONDAY, WEDNESDAY, FRIDAY & SATURDAY



LISTEN HERE 24/7

OTHER VENUES
WEEKLY QUOTABLES
History Quote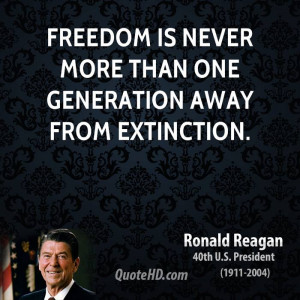 News Quote
"(The Islamic Revolutionary Guard) is the Iranian government's primary means of directing and implementing its global terrorist campaign." -President Donald Trump after designates as Terrorist Group
You Gotta Be KiddingQuote

"You're not free if your reproductive choices are being dictated by male politicians in Washington." -Democrat Candidate for President 2020, Gay Mayor Pete Buttigieg

WHAT OTHERS ARE SAYING
"I so appreciate all you do to help keep us informed." -Kris Seidler
"Truth Woman! Truth has fallen in the streets; we need the Belt more than ever!!" -Steve Simpson


"My reception is not very good so I have my ear plastered against the radio trying to catch every word!" -Sara Haskins
SPONSOR OF THE MONTH
READ SHARON ALSO AT
INDEX
MONTHLY VISITORS