Quotes on Bioethics
"The Genetic Virtue Program (GVP) is a proposal for influencing our biological natures. That is, it is an alternate yet complimentary means by which ethics and ethicists might contribute to the task of making our lives and our world better."
Dr. Mark Walker, Trinity College, University Of Toronto
"Whatever your opinion about tube feeding, the hard fact was it now stood between Mrs. Browning and her death."
George Felos, Page 64 Of "Litigation As Spiritual Practice"
"This would mean that the so-called "peaceful pill" should be available in the supermarket so that those old enough to understand death could obtain death peacefully at the time of their choosing."
Dr. Philip Nitschke
"From this increase of intelligence, several effects may be confidently anticipated...they will become even less willing than at present to be led and governed, and directed into the way they should go, by the mere authority and prestige of superiors...The"
James Hughes, Transhumanity News And Views
"Advances in stem cell research are being held hostage by the extreme right. This is emotional. This is about our future, our children, our parents, and we cannot let ideology determine our future."
Ann Mc Lane Kuster, Vice Chairwoman Of New Hampsire Women For Kerry
"Transhumanism is more than just an abstract belief that we are about to transcend our biological limitations by means of technology; it is also an attempt to reevaluate the entire human predicament as traditionally conceived."
Nick Bostrom, Transhumanist Philosopher
"When the death of a disabled infant will lead to the birth of another infant with better prospects of a happy life, the total amount of happiness will be greater if the disabled infant is killed. The loss of happy life for the first infant is outweighed b"
Dr. Peter Singer
"Well, let's take what people think is a dignified death. Christ - was that a dignified death? Do you think it's dignified to hang from wood with nails through your hands and feet bleeding, hang for three or four days slowly dying, with people jabbing spea"
Dr. Jack Kevorkian
"As it turns out, the difficult issue of euthanasia could be avoided by redefining death."
Dr. Willard Gaylin
"Posthumans could be completely synthetic artificial intelligences, or they could be enhanced uploads or they could be the result of making many partial but cumulatively profound augmentations to a biological human...the redesign of the human organism usin"
The Transhumanist Declaration
"...nature can be cruel, who wants an ugly baby?"
Dr. James Watson, Discoverer Of The Dna
"Science is moving at such a fast pace that scientists have proven that they can create headless mice through removal of genes in the embryo that control development of the head. But the body would have the capacity to keep the organs functional for use as"
Dr. P.B. Desai, World Renowned Oncologist In India
"The right to have children should be a marketable commodity, bought and traded by individuals but absolutely limited by the state."
Kenneth Boulding, Originator Of The "Spaceship Earth"
"Am I a criminal? The world knows I'm not a criminal. What are they trying to put me in jail for? You've lost common sense in this society because of religious fanaticism and dogma."
Dr.Jack Kevorkian
"...the fact that a being is a human being...is not relevant to the wrongness of killing it; it is, rather, characteristics like rationality, autonomy, and self-consciousness that make a difference. Infants lack these characteristics. Killing them, therefo"
Peter Singer, Professor Princeton Univ.
"Human cloning allows man to fashion his own essential nature and turn chance into choice. For cloning's advocates, this is an opportunity to remake mankind in an image of health, prosperity, and nobility; it is the ultimate expression of man's unlimited p"
Patrick Stephens, "Cloning: Towards A New Conception Of Humanity"
"Advances in stem cell research are being held hostage by the extreme right. This is emotional. This is about our future, our children, our parents, and we cannot let ideology determine our future."
Ann Mc Lane Kuster
"So far, our mixtures are modest. To make humanized animals really creepy, you'd have to do several things. You'd increase the ratio of human to animal DNA...You'd grow the embryos to maturity. And you'd start messing with the brain. We're doing all of the"
William Saletan, Washington Post
"I think it's controversial to oppose it (embryonic stem cell research). I actually think it's criminal. I have been called a baby killer many times…To me we're recycling medical waste."
Faye Armitage
Back to All Quotes
More Ways To Connect
This Week's Poll
Do You Agree With Pres. Trump On Building A Border Wall?
THE SHARON HUGHES SHOW
ON THE AIR

SUNDAYS 3-4:00pm PST



Tune in to KMYC 1410AM
LISTEN LIVE ONLINE HERE

SUNDAYS 10-11am MTN

Tune in to KYAH 540AM
LISTEN LIVE ONLINE HERE

STREAMED ONLINE

SATURDAYS & SUNDAYS 7-8:00am EST

LISTEN LIVE HERE
SUNDAYS 6-7:00am EST




MONDAY, WEDNESDAY, FRIDAY & SATURDAY



LISTEN HERE 24/7

OTHER VENUES
WEEKLY QUOTABLES
History Quote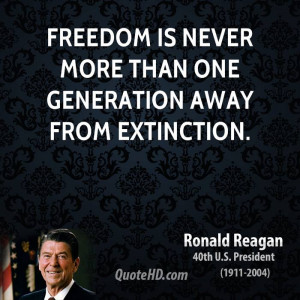 News Quote
"(The Islamic Revolutionary Guard) is the Iranian government's primary means of directing and implementing its global terrorist campaign." -President Donald Trump after designates as Terrorist Group
You Gotta Be KiddingQuote

"You're not free if your reproductive choices are being dictated by male politicians in Washington." -Democrat Candidate for President 2020, Gay Mayor Pete Buttigieg

WHAT OTHERS ARE SAYING
"I so appreciate all you do to help keep us informed." -Kris Seidler
"Truth Woman! Truth has fallen in the streets; we need the Belt more than ever!!" -Steve Simpson


"My reception is not very good so I have my ear plastered against the radio trying to catch every word!" -Sara Haskins
SPONSOR OF THE MONTH
READ SHARON ALSO AT
INDEX
MONTHLY VISITORS