Quotes on Courts
"It is difficult to discern a serious threat to religious liberty from a room of silent, thoughtful schoolchildren."
Sandra Day O'connor
"There is no fundamental right of parents to be the exclusive provider of information regarding sexual matters to their children... no such specific right can be found in the deep roots of the nation's history and tradition or implied in the concept of ord"
Judge Stephen Reinhardt, Ninth Circuit Court On Last Week's Ruling
"Our island or lone ranger mentality is beginning to change...Justices are becoming more open to comparative and international law perspectives."
Supreme Court Justice Ruth Bader Ginsberg
"(Janet Rogers) Brown embodies Clarence Thomas' ideological extremism and Antonin Scalia's abrasiveness and right-wing activism." Adding to these concerns, abortion-rights groups have pointed to Justice Brown's dissent in a California case in which she har"
Pfaw President Ralph G. Neas.
"It is confidence in the men and women who administer the judicial system that is the true backbone of the rule of law."
Justice John Paul Stevens 12 12 2000
"Our island or lone ranger mentality is beginning to change. ...While you are the American Constitution Society, your perspective on constitutional law should encompass the world.."
Supreme Court Justice Ruth Bader Ginsburg
"I don't think he was an exp . . . " — he then caught himself — "a strong enough jurist or legal thinker at the time for that elevation."
Barack Obama
Back to All Quotes
More Ways To Connect
This Week's Poll
Do You Agree With Pres. Trump On Building A Border Wall?
THE SHARON HUGHES SHOW
ON THE AIR

SUNDAYS 3-4:00pm PST



Tune in to KMYC 1410AM
LISTEN LIVE ONLINE HERE

SUNDAYS 10-11am MTN

Tune in to KYAH 540AM
LISTEN LIVE ONLINE HERE

STREAMED ONLINE

SATURDAYS & SUNDAYS 7-8:00am EST

LISTEN LIVE HERE
SUNDAYS 6-7:00am EST




MONDAY, WEDNESDAY, FRIDAY & SATURDAY



LISTEN HERE 24/7

OTHER VENUES
WEEKLY QUOTABLES
History Quote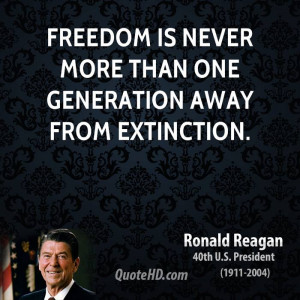 News Quote
"(The Islamic Revolutionary Guard) is the Iranian government's primary means of directing and implementing its global terrorist campaign." -President Donald Trump after designates as Terrorist Group
You Gotta Be KiddingQuote

"You're not free if your reproductive choices are being dictated by male politicians in Washington." -Democrat Candidate for President 2020, Gay Mayor Pete Buttigieg

WHAT OTHERS ARE SAYING
"I so appreciate all you do to help keep us informed." -Kris Seidler
"Truth Woman! Truth has fallen in the streets; we need the Belt more than ever!!" -Steve Simpson


"My reception is not very good so I have my ear plastered against the radio trying to catch every word!" -Sara Haskins
SPONSOR OF THE MONTH
READ SHARON ALSO AT
INDEX
MONTHLY VISITORS