Commentaries for Sean Gannon
Hamas And The 'irish Model'
There has been much talk since the January 25th Palestinian election of adopting "the Irish model" as the long-term strategy for dealing with Hamas. Advocates of this approach claim that the incremental integration of the Islamist terrorist organization into the regional political system would wean it off violence in the same way that Irish Republicanism's increasing involvement in electoral politics led ultimately to the abandonment of what it described as its "armed struggle." Richard Haass for example, a former Middle East advisor to George Bush Senior and onetime Special U.S. Envoy to Northern Ireland, told Good Morning America the day after Hamas's victory that the "challenge" for the U.S. and Israel as regards the Islamists was "to find a way gradually to bring them into the [political] tent" in the same way that "the United States, Britain and Ireland successfully worked with [Sinn Fein/IRA] and over the course of more than a decade and essentially moved that group into the political process."
There are indeed historical parallels between the two situations. Irish Republicans initially boycotted elections arguing that to contest them would imply an acceptance of the partition of Ireland and the de facto recognition of British rule in the North, in the same way that Hamas argued that standing in the 1996 Palestinian general election implied an acceptance of the Oslo accords and the de facto recognition of Israel. Only after ten years of rancorous debate did Sinn Fein/IRA, seduced by the relative success of an independent Republican in the 1979 European elections and buoyed by the wave of public sympathy for the hunger strikers two years later, decide to field candidates. The victory of Bobby Sands in the April 1981 British general election led to the movement's gradual embrace of politics and today it has five members in both the Irish and British parliaments and is the second largest political party in Northern Ireland. Terje Roed-Larsen said last week that Hamas had "built their identity on opposing elections and the institutions of the Palestinian Authority. Now they're the masters of the institutions they have been against." In an Irish context, the same might be said of the Republican movement.
However, applying the 'Irish model' to the Islamists will not be easy for, unlike those of Hamas, Republican demands were in essence amenable to political accommodation. For Sinn Fein/IRA's goal was not the destruction of the United Kingdom but the end of British rule in Ulster while its campaign against Protestants was driven, not by religious hatred but by their perceived political identification with the Crown. Hamas's raison d'etre, on the other hand, is the 'obliteration' of the State of Israel while its Charter implicitly urges holy war against all Jews.
Advocates of the 'Irish model' should also take note of the fact that democratization of Irish Republicanism was far from a straightforward process. Condoleezza Rice may have insisted at Davos that Hamas cannot "have one foot in politics and the other in terror" and Tony Blair demanded that it choose between "a path of democracy or a path of violence" but central to the Northern Irish peace process was the drawing by the British and Irish political establishments of a wholly dubious dichotomy between the Republican movement's 'political' and 'military' wings, Sinn Fein and the IRA, which despite separate organizational structures, had overlapping membership and frequently shared command. As American complicity played a major role in legitimizing this distinction, George Bush's dismissal of Hamas as "a party with which we will not deal" rings a little hollow in Irish ears.
Therefore, while no such distinction presently exists within Hamas, the possibility that the construction of a semi-fictional divide between a political 'Change and Reform Movement' and a military 'Izz a-Din el-Kassem Brigades' will in the future allow Ismail al-Haniyah a Gerry Adams-style strut on the international stage cannot be discounted. Indeed, this is precisely what Intelligence Chief Maj.-Gen Aharon Ze'evi-Farkash had in mind when he told the Knesset Foreign Affairs and Defense Committee in March 2005 that "Hamas [is] examining ways to adopt the Irish model."
The fact is that Irish Republicanism's rise to political respectability both at home and abroad did not occur in the absence of violence. Indeed, Sinn Fein/IRA initially emphasized that it would vigorously pursue a twin-track approach and "take power in Ireland with a ballot paper in one hand and an armalite in the other." Consequently, some of the worst IRA atrocities were committed in the 1980s and early 1990s as Sinn Fein's political star ascended. Despite a tendency in the years since the ceasefires of 1994 and 1997 and the 1998 Good Friday Agreement, to treat hard line Republican statements as ideological hot air, Sinn Fein/IRA continued its military recruitment and training, target surveillance and intelligence gathering and it was implicated by the security forces in dozens of murders including that of Robert McCartney, stabbed to death in Belfast one year ago. The movement also continued to 'fund raise' through protection rackets, smuggling and bank robberies, most spectacularly the $50m Northern Bank heist which took place as the leadership conducted what were akin to final status talks in December 2004. And while the IRA formally announced the end of its terrorist campaign in July 2005 and supposedly destroyed its entire arsenal two months later, the Independent Monitoring Commission reported the British and Irish Governments on February 1st that the IRA is still engaged in paramilitary and criminal activities and may have retained some of its weaponry.
But despite this, it is undeniable that the day-to-day situation in Northern Ireland is immeasurably improved. Driven by its inherent pragmatism and taste for the trappings of political power, the Republican movement is today for the most part firmly locked into the democratic process. There will never be a return to all-out war.
Will the same ever be true of Hamas whose pragmatism extends only as far as deferring the destruction of Israel to 'future generations'? Not likely.
Other Commentaries by Sean Gannon
The Iranian Root Of The Problem
Several Steps Back
Middle East Camera Fodder
The Reddest Of Palestinian Red Herrings
All Commentaries
More Ways To Connect
This Week's Poll
What Do You Think Should Be Pres Elect Trump's Top Priority His First 100 Days?
THE SHARON HUGHES SHOW
ON THE AIR

SUNDAYS 3-5:00pm PST



Tune in to KMYC 1410AM
LISTEN LIVE ONLINE HERE

SUNDAYS 10am-12Noon MTN

Tune in to KYAH 540AM
LISTEN LIVE ONLINE HERE

STREAMED ONLINE

SATURDAYS & SUNDAYS 6-8:00am & 10am-Noon EST

LISTEN LIVE HERE
SUNDAYS 3-5:00pm PST




MONDAY, WEDNESDAY, FRIDAY & SUNDAY
3-3:30pm PST



LISTEN HERE 24/7

OTHER VENUES
SUPPORT OUR SPONSORS

FOR 20% DISCOUNT
CLICK HERE FOR MORE INFORMATION & TO ORDER

QUOTES OF THE WEEK
History Quote...
News in Quotes...
"So to all Americans, in every city near and far, small and large, from mountain to mountain, and from ocean to ocean, hear these words: You will never be ignored again. Your voice, your hopes, and your dreams, will define our American destiny. And your courage and goodness and love will forever guide us along the way.
Together, We Will Make America Strong Again. We Will Make America Wealthy Again. We Will Make America Proud Again. We Will Make America Safe Again. And, Yes, Together, We Will Make America Great Again. Thank you, God Bless You, And God Bless America." -President Donald Trump

You Gotta Be Kidding! ...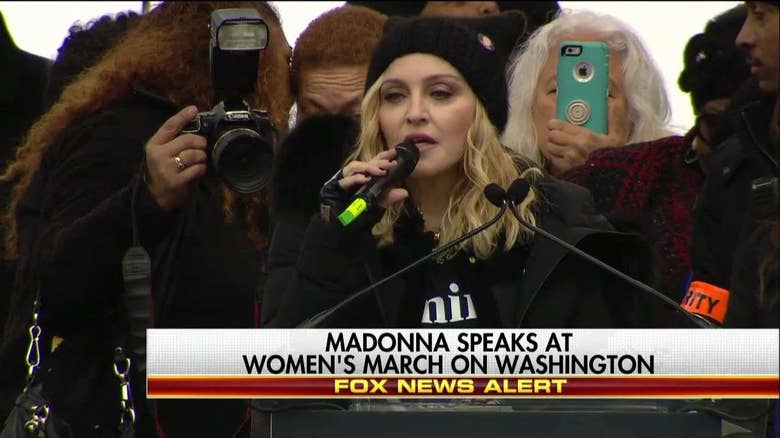 "Yes, I have thought an awful lot about blowing up the White House. But I know that this won't change anything,"
-Madonna at Woman's March in DC
UPCOMING EVENTS



Book Club - February 2017
Read along with us! & Get to know the new HUD Director
Questions: Email info@changingworldviews.com
Invite Sharon to speak to your group. Call: 707-322-3632
Or Contact info@changingworldviews.com

Calendar Page
WHAT OTHERS ARE SAYING
"I so appreciate all you do to help keep us informed." -Kris Seidler
"Truth Woman! Truth has fallen in the streets; we need the Belt more than ever!!" -Steve Simpson


"My reception is not very good so I have my ear plastered against the radio trying to catch every word!" -Sara Haskins
READ SHARON ALSO AT
INDEX
MONTHLY VISITORS