Commentaries for Jim Kouri
Somali Piracy And Counterfeiting Funding Al Qaeda
Somali marauders operating in the increasingly dangerous waters off East Africa
seized a crude oil tanker making a delivery from
Saudi Arabia
to the United States.

The Maran Centaurus was hijacked several hundreds miles off the coast of Somalia on Sunday. The ship originated in Jeddah, Saudi Arabia destine for an oil delivery in the United States.
The ship's 28 member crew were taken captive by the Somali pirates according to the US Defense Department.
The shipping company's contracted intelligence firm --
Lloyd's List --
noted in a statement that the Maran Centaurus is a "very large crude carrier, with a capacity of over 300,000 tons."
Pirates have increased attacks on vessels off East Africa for the millions of dollars in ransom money. While pirates have successfully hijacked dozens of vessels over the last several years, this attack is believed to be only the second ever on an oil tanker.
Several security experts believe the pirates are helping to fund Al-Qaeda operations in that war-torn region.
Meanwhile, on Friday agents with Somalia's customs bureau seized more than $1-million worth of fake US notes in Mogadishu's Adan Adde International airport, authorities told local reporters on Saturday.
During a press conference held at the airport, Somalia's Treasury Minister, Abdulrahman Omar Osman said the fake money was to be smuggled into Somaliland's capital, Hargeisa, where it was to be used to carry out terrorism attacks.
Somalia's police spokesman, Dhexe Abdullahi Hassan is quoted as saying that Al Qaeda was the prime suspect and decided to smuggle counterfeit notes after international financial institutions starved the terrorist group of all money supplies.
According to a report obtained by the National Association of Chiefs of Police's Terrorism Committee, Somali authorities plan to destroy the contraband money.


Other Commentaries by Jim Kouri
Criminal Aliens Invading Us While President Obama Fiddles
Mexican Government Corruption Hampers Anti Drug Operations
The Forgotten U.S. Border
World Jewish Congress Outraged By Statements Of U.N. President
Resume Of A Terrorist: Obama's Buddy Ayers
Human Rights Groups To Conduct Surveillance To Help Terrorists
Mexico's Top Crime Family Active In Us
Invasion Usa: High Tech Security Visas Sold On Mexican Black Market
Border Patrol Report Describes 29 Armed Mexican Incursions Into Us
Terrorists Can Buy Stolen Us Military Equipment On E Bay
All Commentaries
More Ways To Connect
This Week's Poll
What Do You Think Should Be Pres Elect Trump's Top Priority His First 100 Days?
THE SHARON HUGHES SHOW
ON THE AIR

SUNDAYS 3-5:00pm PST



Tune in to KMYC 1410AM
LISTEN LIVE ONLINE HERE

SUNDAYS 10am-12Noon MTN

Tune in to KYAH 540AM
LISTEN LIVE ONLINE HERE

STREAMED ONLINE

SATURDAYS & SUNDAYS 6-8:00am & 10am-Noon EST

LISTEN LIVE HERE
SUNDAYS 3-5:00pm PST




MONDAY, WEDNESDAY, FRIDAY & SUNDAY
3-3:30pm PST



LISTEN HERE 24/7

OTHER VENUES
SUPPORT OUR SPONSORS

FOR 20% DISCOUNT
CLICK HERE FOR MORE INFORMATION & TO ORDER

QUOTES OF THE WEEK
History Quote...
News in Quotes...
"So to all Americans, in every city near and far, small and large, from mountain to mountain, and from ocean to ocean, hear these words: You will never be ignored again. Your voice, your hopes, and your dreams, will define our American destiny. And your courage and goodness and love will forever guide us along the way.
Together, We Will Make America Strong Again. We Will Make America Wealthy Again. We Will Make America Proud Again. We Will Make America Safe Again. And, Yes, Together, We Will Make America Great Again. Thank you, God Bless You, And God Bless America." -President Donald Trump

You Gotta Be Kidding! ...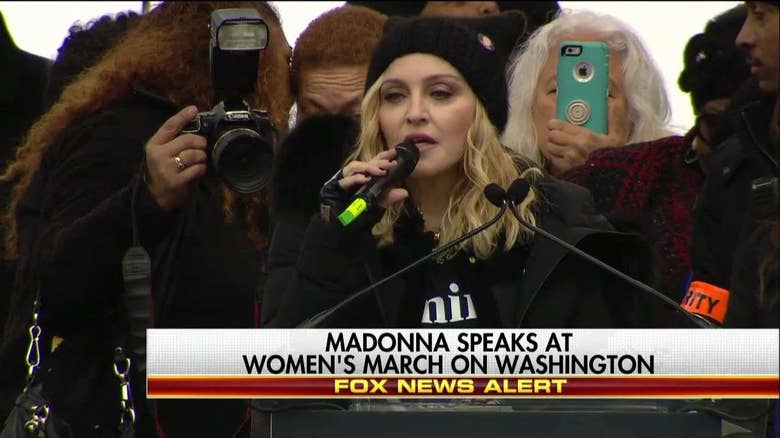 "Yes, I have thought an awful lot about blowing up the White House. But I know that this won't change anything,"
-Madonna at Woman's March in DC
UPCOMING EVENTS



Book Club - February 2017
Read along with us! & Get to know the new HUD Director
Questions: Email info@changingworldviews.com
Invite Sharon to speak to your group. Call: 707-322-3632
Or Contact info@changingworldviews.com

Calendar Page
WHAT OTHERS ARE SAYING
"I so appreciate all you do to help keep us informed." -Kris Seidler
"Truth Woman! Truth has fallen in the streets; we need the Belt more than ever!!" -Steve Simpson


"My reception is not very good so I have my ear plastered against the radio trying to catch every word!" -Sara Haskins
READ SHARON ALSO AT
INDEX
MONTHLY VISITORS