Commentaries for Allen Quist
Obama Administration & The Liberal U.N. Curriculum
Little is reported on the Obama Administration's efforts on Education. Here is an article that shows his efforts early on in his presidency...

On July 24, 2009, the U.S Department of Education (DOE) announced that the "centerpiece of the Obama administration's education reform efforts" in its "$4.35 billion Race to the Top," will include "adopting internationally benchmarked education standards." These will be national standards, said the press release, keyed to international standards and will be incentivized to the states with federal "stimulus" dollars.

By the term "education standards" DOE means content standards; meaning curriculum-the content schools must teach. By "national education standards" DOE means that schools in all 50 states will teach the same content. This will create a de facto federal curriculum The Department of Education will financially reward those states that teach what DOE wants taught. The Department can be expected to insist that the values taught in the national curriculum conform to the very liberal ideology of the Obama administration.

According to the announcement, this federal curriculum consisted of "internationally benchmarked" standards. The only extant comprehensive "internationally benchmarked" education standards are those developed by UNESCO, the UN's education arm The UNESCO website clarifies that its education standards conform to the treaties and agreements of the UN. This means that its curriculum includes, for example, the requirements of the UN's Universal Declaration of Human Rights (UDHR) which says, "Education shall . . . further the activities of the United Nations" (Art. 26:2).

American schools used to teach the fundamental values of the United States--including the inalienable, God-given rights of life, liberty and property, as guaranteed by our Declaration of Independence and Constitution. Not any more. Now our students will be indoctrinated in the UN's definition of human rights. As clarified by the UN's UDHR, our rights now may not "be exercised contrary to the purposes and principles of the United Nations" (Art 29:3). Our children will be taught that they have only those rights the UN says they have.

The UNESCO standards also include the UN's Earth Charter which further defines internationally benchmarked standards. The Charter says these standards must entail what it calls "sustainability education" (Art 14:b). The Charter explains that "sustainability education" entails the "promotion of the equitable distribution of wealth within nations and among nations" (Art. 10:a), nuclear disarmament (Art. 16:d), gay marriage (Art. 12:a), legalized abortion (Art. 7:e), adoption of an "international legally binding instrument on environment" (The way Forward), and indoctrination in pantheism (Art. 14d and Art. 16:f).

The National Governor's Association enabled the Obama administration's plans by calling for "voluntary national education standards." Goals 2000 of 1994 was "voluntary," too, but most legislators were unaware of the fine print in the companion bill, HR6, which required that states would lose all their federal education funding if they failed to comply. That is why all 50 states joined Goals 2000. The Obama administration has made it clear that it views "voluntary national standards" the same way.

See Fed Ed: The New Federal Curriculum And How It's Enforced, by Allen Quist, available on Amazon.com.

[For more on the fundamental values of the United States, see Cmods.org, Unit I, Module #3, The American Creed.]
Other Commentaries by Allen Quist
International Baccalaureate
The Globe Program
Undermining The Constitution Day
If We Really Hope To Improve Mathematics Education
All Commentaries
More Ways To Connect
This Week's Poll
What Do You Think Should Be Pres Elect Trump's Top Priority His First 100 Days?
THE SHARON HUGHES SHOW
ON THE AIR

SUNDAYS 3-5:00pm PST



Tune in to KMYC 1410AM
LISTEN LIVE ONLINE HERE

SUNDAYS 10am-12Noon MTN

Tune in to KYAH 540AM
LISTEN LIVE ONLINE HERE

STREAMED ONLINE

SATURDAYS & SUNDAYS 6-8:00am & 10am-Noon EST

LISTEN LIVE HERE
SUNDAYS 3-5:00pm PST




MONDAY, WEDNESDAY, FRIDAY & SUNDAY
3-3:30pm PST



LISTEN HERE 24/7

OTHER VENUES
SUPPORT OUR SPONSORS

FOR 20% DISCOUNT
CLICK HERE FOR MORE INFORMATION & TO ORDER

QUOTES OF THE WEEK
History Quote...
News in Quotes...
"So to all Americans, in every city near and far, small and large, from mountain to mountain, and from ocean to ocean, hear these words: You will never be ignored again. Your voice, your hopes, and your dreams, will define our American destiny. And your courage and goodness and love will forever guide us along the way.
Together, We Will Make America Strong Again. We Will Make America Wealthy Again. We Will Make America Proud Again. We Will Make America Safe Again. And, Yes, Together, We Will Make America Great Again. Thank you, God Bless You, And God Bless America." -President Donald Trump

You Gotta Be Kidding! ...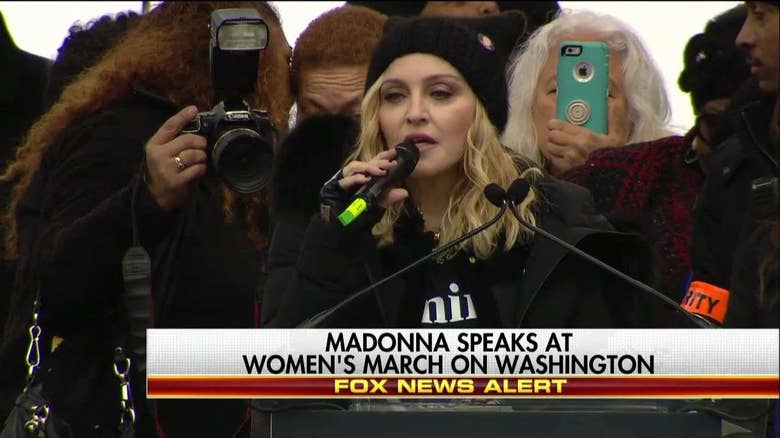 "Yes, I have thought an awful lot about blowing up the White House. But I know that this won't change anything,"
-Madonna at Woman's March in DC
UPCOMING EVENTS



Book Club - February 2017
Read along with us! & Get to know the new HUD Director
Questions: Email info@changingworldviews.com
Invite Sharon to speak to your group. Call: 707-322-3632
Or Contact info@changingworldviews.com

Calendar Page
WHAT OTHERS ARE SAYING
"I so appreciate all you do to help keep us informed." -Kris Seidler
"Truth Woman! Truth has fallen in the streets; we need the Belt more than ever!!" -Steve Simpson


"My reception is not very good so I have my ear plastered against the radio trying to catch every word!" -Sara Haskins
READ SHARON ALSO AT
INDEX
MONTHLY VISITORS