Commentaries for Sharon Hughes
Teachers Debate Teaching Creationism
Richard Dawkins, a devotee of Charles Darwin, said that everyone believed in evolution except "the ignorant, stupid or wicked." If you check out
Then there are those who believe in 'intelligent design' but not by a Creator. They believe an alien life force is a possible option for explaining creation, and they're serious. Many may be surprised to know that Francis Crick, Nobel Prize winner and one of the discoverers of the DNA, believes that life forms were sent to earth in a space ship by a dying civilization. As a matter of fact, both discoverers of the DNA, Watson and Crick, are outspoken atheists.
Could this 'atheistic worldview' be the cause of the battle over allowing creationism to be taught in schools?
Objective scientists in the Intelligent Design movement are investigating whether or not there is empirical evidence that life on earth was designed by an Intelligent Designer. However, despite ID sometimes being called a theory, the scientific community does not recognize it as such. I have a question for them: Why would you, the scientific community, not welcome the search for evidence in regards to the possibility of Intelligent Design when it is the very purported nature of science to explore all possibilities? Or is this no longer true?
The Intelligent Design community is throwing out the question: Is science broad enough to allow for theories of human origins which incorporate the acts of an intelligent Designer? And is the teaching of the theory of ID appropriate in public education, using scientific evidence, the same that is claimed to be used in teaching Darwinism?
In my previous article on evolution I covered the racist roots of Darwin's theory of evolution. What is worthy of note here is that he also believed that there is no ultimate foundation for ethics; that there is no ultimate meaning in life; and that free-will is a human myth. Scientific materialism which is quietly ruling in schools is not based so much on sound science as on a worldview that leaves God out. Let's not forget that Darwin was an atheist.
The theory of evolution has only existed since the 19th century. Christianity has existed for over 2,000 and Judaism, longer still, and all religions acknowledge a Creator/God. So, is the debate over teaching creationism alongside evolution in schools a sound scientific battle... or a worldview/religious battle? I think the answer is obvious.
Related:
Designed by Aliens?
The Center for Science & Culture, Discovery Institute
International Society for Complexity, Information and Design
Origins
The Racist Roots of Evolution
Other Commentaries by Sharon Hughes
Preparing For A National Disaster
Remembering The John Kerry Of A Few Years Back
2013 – Time To Rise Up & Take A Stand!
Jews Speak Up For Christmas!
The Difference Between Socialism & Communism
The "Evolving" Gay Marriage Debate
Could You Have Passed The 8th Grade In 1895?
Al Gore Promoter Of Doomsday Cult?
What Does It Mean To Love Your Country?
Tears Of A Grateful Nation
The Unthinkable Is Never A Solution
Unbelievable Population Control Quotes By The 'Elite'
Climategate & Copenhagen
Is The Federal Reserve A Secret Society?
What's In The Healthcare Bill?
Envision All Women Free!
Money Management Not Madness!
How To Survive The Insanity
Where Is The Hope?
Bill Maher Still Ranting On Religion And Politics
A Thanksgiving Legacy
The Assault On Sarah Palin Continues
Make Veterans Day Memorable
Not Your Father's Democrat
Ahmadinejad 'Honored' By Religious Coalition In Ny This Week
Al Gore Evoking The Wrath Of God To Validate His Claims
Sf Mayor Ecstatic Over Gay Marriage
Obama's "Typical White Person" Ought Oh!
Barack Obama's Very Controversial Pastor
What's With All The Candidate 'Faith Talk'?
Gays Mock Jesus & The Last Supper
Throw Away Babies
Al Gore Lobbying For The Nobel Peace Prize
Why Roe Vs. Wade Is Losing Ground
Responses To 'ahmadinejad's Letter'
Ahmadinejad's Letter To America
Raising Pagan Children, Scary
'Five Pillars Of Islam' Vs. The Pope In Schools
True Colors Of Bigotry Busting Out All Over The Place!
9/11 Truth
Fashionable Burkas?
War In Iraq Who Is Telling The Truth?
Anti Semitism On The Rise In Europe. Scary!
Preschool For All Initiative, What 'Meathead's' Not Telling You
Terrorism & Our Canadian Border
Left Wing Gives Ammo To Conservatives
Carter's At It Again
Gay Marriage Where Do Teachers Stand?
A Hamas Win Bad For Israel
Jews Speak Up For Christmas
New York Times Accepts The Unacceptable
Court Gone Mad! 9th Circuit Court Rules Against Parents
Red Alert On Codepink!
Media Fails To Report On Anti War Group's 'Letter From God'
What The Blinkity Blink Is Going On With The Liberal Msm?
Anti Military, Recruitment & Our Youth
Katrina Blows Sheehan, Gay Marriage Off The Screen
Real Racism, Katrina And More...
Yesterday Japan's Surrender. Today Jews Being Forced To...
Ny Times Only Tells Half The Story On Sheehan's Statements
Living Pluralistically?
Adult Vs. Embryonic Stem Cell Researh
Is This The End Of The Eu?
A New Face For Gay Pride
Absentee Dads A National Crisis?
The Effects Of Evolution's Racist Roots On Students
Memorial Day
From Sci Fi To Sci Fact
To Spit Or Not To Spit, On Jane Fonda That Is The Question
Brave New World Re Visited?
These Are The Times (And Tough Questions) That Try Men's Souls
A Look Back
The Unanswered Questions Of Stem Cell Research
Gore Criticizes Bush's Faith
Compulsory Mental Health Screening Is Coming
Truth, Truth, Where Art Thou?
Stem Cell Wars & The Presidency
Traditional Marriage Wins In California
America Looks At The Wives
The John John Ticket Richest In History
Cloning Cats Schwarzenegger's 'Sixth Day' Has Arrived
'Memorial Day A Time To Remember
'Day Of Silence' Just A Foot In The Door
Anti American Professors
Crooked And Straight Cops
When Idols Fall
Bias Crimes
Information Warfare!
Where Are The Entertainment Police?
The Battle Over The "C" Word
A Personal Note On The President's Trip To Baghdad
The Pc (Political Correctness) Police
Immigration And The Law
All Commentaries
Places to Listen
More Ways To Connect
This Week's Poll
Should The Govt Delay Obama Care For A Year?
ON THE AIR

The Sharon Hughes Show
4:30 PM PST - M, W, F, SA

KDIA AM1640
San Francisco Bay Area
(Also Streamed Online Live Here)

Our BlogTalk Radio Team
3:00 PM PST - T, Th, Sun
LIVE! CLICK HERE for BlogTalk Radio
Call-In Number: (424) 222-5360
Join us in the Chat Room

STUDY GROUPS
December 2013




Here's what we're reading this Christmas: Read along with us on your own. Study groups will start up again in January.

Click here for information on book

Find out how to join or start a study group...

Contact: TALK@changingworldviews.com

UPCOMING EVENTS
SPEAKING

Sharon
Standing Strong! Study
WIC Luncheons
October - December 2013
Rohnert Park, CA

Contact for more information
into@changingworldviews.com


Calendar page
QUOTES OF THE WEEK
History Quote...
"In this blessed season, let not blind passion darken our counsels. We shall not solve a moral question by dodging it. We can scarcely hope to have a full Christmas if we turn a deaf ear to the suffering of even the least of Christ's little ones." —Harry Truman Christmas Message 1949


News in Quotes...
"Nothing has changed since the Tower and Stockade days. We are fighting for the lands of the Jewish people and there are those who intentionally try to rob and seize them." -Israeli Foreign MinisterAvigdor Liberman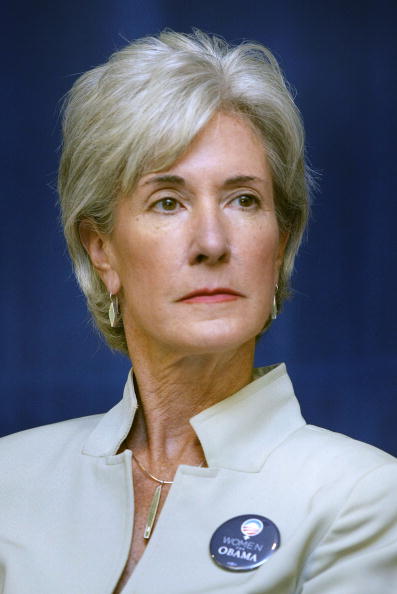 You Gotta Be Kidding! Quotes...
"ObamaCare Opponents are like those who Opposed Civil Rights Legislation" -HHS Kathleen Sebelius
MONTHLY EMPHASIS


December is...
"Celebrate Good News"
Month

We don't have to hunt for bad news...it's all around us. But, so is good news. However, it is not reported the same as bad or troubling or crucial news is. So, this month as we report the good news along with news we need to be warned about, we encourage you to do the same...as we also celebrate "The Good News" of Christmas.
WHAT OTHERS ARE SAYING
"Hey love listening to the show here in Millbrae, Ca....across the street from SFO" -Mark Estagin

"I am so grateful for women like

Sharon Hughes

for her faithful service in bringing news of the impact of our culture upon the Church." - Luanne, Canada
RATINGS



Gives Sharon 100% Credibility
Rank in Journalism
Read Sharon Also At:
FrontPageMagazine

The People's Cube

The Patriot Post

Family Security Matters

Canada Free Press
INDEX
MONTHLY VISITORS