Commentaries for Erick Stakelbeck
Iran's Hand In Al Qaeda: A Threat To The U.S.?
President Obama has made it clear that al Qaeda is a top target in the War on Terror.

At the same time, he plans to begin talks with Iran--a move some question because of the country's support for terrorism throughout the Middle East.

Iran's terror ties also go far beyond that region, and they're beginning to raise eyebrows.

President Obama says a major of topic of any discussions between the two sides will be Iran's support of terrorism. That could mean closer scrutiny of the country's relationship with al Qaeda.

"The one area that has not received significant attention, ironically, is that Iran does have some type of relationship with some members of al Qaeda," said Matthew Levitt of the Washington Institute on Near East Policy.

A Message from the U.S.

The relationship gained new attention last month when the Treasury Department issued terrorist designations for three senior al Qaeda members who have spent time in Iran.


One of them was Saad bin Laden, Osama's son. U.S. officials say he has left Iran and is now likely in Pakistan.

The Treasury Department says these designations are part of the U.S. effort to "financially isolate al-Qaeda." But there may have been a larger plan at work.

"The U.S. Treasury Department is trying to send a message to Iran," explained Joshua Goodman, a terrorism researcher for the Fouudation for the Defense of Democracies in Washington.

"Here you have three major al Qaeda operatives sitting in their country, transferring funds, being active in al Qaeda activities."

Living Freely in Iran

Many al Qaeda members headed from Afghanistan to Iran after the fall of the Taliban; several remain there to this day.

U.S. officials say senior al Qaeda leaders in Iran helped plan a 2003 terrorist attack in Saudi Arabia that killed 36 people.

Plus, Saudi authorities allege that the leader of al Qaeda in the Persian Gulf lives in Iran and moves about freely.

"Some people say they're living quite comfortably. Some people say they're under house arrest," said Levitt, an ex-F.B.I. analyst who is author of the book "Hamas."

"Iran has allowed al Qaeda operatives to travel in and out of the country without having the proper travel documents, without getting their passports stamped," he added. "Even though Iran has very strict border controls."

A Hand in 9/11?

According to the 9/11 Commission Report, several of the Sept. 11 hijackers passed through Iran in the months leading up to the attacks.

Goodman says al Qaeda terrorists continue to use Iran as a transit point.

"We have evidence that Iraqi members of... al Qaeda in Iraq, following their defeat in Anbar, have now been transferring themselves back to Pakistan and Afghanistan through Iran," he said.

Supporting the Talian

The historic animosity between Sunni and Shiite Muslims hasn't affected Iran's overall strategy. The Iranians, who are Shia Muslims, have worked closely with Sunni terror groups like al Qaeda for years.

"Iran works not only with the Shia Hezbollah to target Israel and undermine peace efforts, but has been working for many, many years with the Palestinian Islamic Jihad and more recently and more intimately over the past few years with Hamas--both of which are Sunni," Levitt explained.

"And now, Iran is known to support the Taliban," he added.

The relationship between Iran and al Qaeda dates back to the 1990s, when Iran helped provide terror training.

Analysts say the nature of the relationship today is unclear--and al-Qaeda leaders like Ayman al-Zawahiri have actually criticized Iran at times.

But for now, it looks like any differences between the two camps will be put aside for the good of the greater jihad against America and Israel.
Other Commentaries by Erick Stakelbeck
Terrorists Look West For New Recruits
Taliban Calls On Obama To Withdraw U.S. Troops From Afghanistan
Hamas In America
Jihad At The St. Petersburg Times
America's Duty
All Commentaries
More Ways To Connect
This Week's Poll
Do You Agree With Pres. Trump On Building A Border Wall?
THE SHARON HUGHES SHOW
ON THE AIR

SUNDAYS 3-4:00pm PST



Tune in to KMYC 1410AM
LISTEN LIVE ONLINE HERE

SUNDAYS 10-11am MTN

Tune in to KYAH 540AM
LISTEN LIVE ONLINE HERE

STREAMED ONLINE

SATURDAYS & SUNDAYS 7-8:00am EST

LISTEN LIVE HERE
SUNDAYS 6-7:00am EST




MONDAY, WEDNESDAY, FRIDAY & SATURDAY



LISTEN HERE 24/7

OTHER VENUES
WEEKLY QUOTABLES
History Quote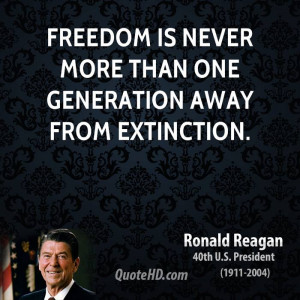 News Quote
"(The Islamic Revolutionary Guard) is the Iranian government's primary means of directing and implementing its global terrorist campaign." -President Donald Trump after designates as Terrorist Group
You Gotta Be KiddingQuote

"You're not free if your reproductive choices are being dictated by male politicians in Washington." -Democrat Candidate for President 2020, Gay Mayor Pete Buttigieg

WHAT OTHERS ARE SAYING
"I so appreciate all you do to help keep us informed." -Kris Seidler
"Truth Woman! Truth has fallen in the streets; we need the Belt more than ever!!" -Steve Simpson


"My reception is not very good so I have my ear plastered against the radio trying to catch every word!" -Sara Haskins
SPONSOR OF THE MONTH
READ SHARON ALSO AT
INDEX
MONTHLY VISITORS