Commentaries for Edwin Black
America With No Plan For Oil Interruption
This coverage on the supply arises from Edwin Black's just released book, The Plan: How to Save America When the Oil Stops—or the Day Before (Dialog Press). Buy it here. Watch for upcoming interview with Edwin on Changing Worldviews.
Americans may be rejoicing about lower oil prices, but the law of unintended consequences and the vagaries of the global oil supply have begun to kick in.

Ironically, oil may become dramatically scarcer for Americans--not as a result of manipulations by the OPEC oil cartel, but due the fragile economics of Canadian oil.

America consumes some 20 million barrels of oil per day, about 70 percent of which is imported. But the number one supplier to the United States is close to home, our northern neighbor, Canada. The nation to the north sends some 2 million barrels of oil per day to the United States from Alberta in western Canada. This petroleum comes from a source commonly known as "oil sands."

Oil sands are deposits of oily goop embedded in sand, and comprise about 95 percent of Canada's massive petroleum reserve of approximately 180 billion barrels. That reserve was not globally recognized until 2003—near the time of the American invasion of Iraq. Prior to that, the environmentally threatening, water intensive, heavy industrial nature of oil sands extraction was considered too expensive to be considered economically viable. With oil prices telescoping toward $150 per barrel, the hyper-expensive oil sands process became viable, profitable, and the basis for a sudden American reliance on North American petroleum as a source of fuel.

However, many observers feel that petroleum from Canadian oil sands is not economically feasible when the price of a barrel sinks below $80. In recent days, the price of oil has crashed to below $65 per barrel. At press time, some spot oil markets were down to $60 per barrel. That cost ineffectiveness has collided with a colossal global credit collapse to create a perfect storm that is pausing and slowing the needed Canadian oil supply expansion to the United States.

Suncor Energy, a leading player in the oil sands, has already put the brakes on major plant upgraders and other expansion needed to satisfy the growing global market. For example, Suncor's $16.2 billion Voyageur upgrader project, due to be completed by 2013, has now been postponed. Petro-Canada is likewise deferring some $10 billion worth of improvements scheduled for its Fort Hills enterprise. Multi-billion dollar cost overruns on Canadian oil projects have now become intolerable. In one case, a recent review of a Fort Hills oil project revealed a 50 percent cost overrun in a single year, costing almost $20 billion. . Petro-Canada CEO Ron Brenneman admitted, "We haven't thought our way through what the economics might look like" with regard to continuing future expansion.

Among the Canadian headlines that rocked global oil circles was one in the Globe and Mail reading "Oil Sands Projects Slashed as Credit Crisis Hits Alberta" and one in Reuters, "Canada Oil Sands Slowdown May Halt Runaway Costs." FirstEnergy Capital analyst, William Lacey, admitted, "The big guys have all suddenly drawn a line in the sand that wasn't there before."

Canadian oil supply is further complicated by a little-known reality. While Canada is a net oil exporter, pumping millions of barrels per week into the United States, it is also an importer in its eastern provinces of some 850,000 barrels per day from such countries as Iraq, Saudi Arabia, Algeria, Egypt and Venezuela as well as the United Kingdom, Norway and other countries, Canadians have begun to ask why the nation sends the vast majority of its western oil product into the United States while Eastern Canada must import from overseas.

If Canadian oil flows are reduced by virtue of dollar dynamics, it may dramatically decrease the American availability and force ever more reliance on a Persian Gulf supply that is now ramping down. Indeed, in response to the dip in global demand, the cratering world economic structure and the rise in the American dollar, OPEC nations have decreased production by some 1.5 million barrels per day and are now discussing further cuts. At the same time, America's number two source of oil, Mexico, is beginning to cap its wells and wind down its oil export business, which is likely to run dry within a decade. All these intertwined dynamics of global oil supply only serve to emphasize the volatility, unpredictability and tenuousness of the fuel that currently propels some 98 percent of all transportation in the United States of America.

More information about The Plan can be found at www.planforoilcrisis.com.
Other Commentaries by Edwin Black
Guest Commentary: I B M 's Role In The Holocaust, What The New Documents Reveal
The Transfer Agreement: Why Zionists Made The Deal With The Nazis
American Corporate Complicity Created Undeniable Nazi Nexus
The Cutting Edge
American Corporate Complicity Created Undeniable Nazi Nexus
Truck Delivered Micro Nuclear Reactor For Clean Energy Within Five Years
A Historic Opportunity To Kick America's Oil Addiction
How France Sunk The Original Mideast Peace, Part 1
How France Sunk The Original Mideast Peace, Part 2
Funding Hate Part 1
Funding Hate Part 2
Nazis Rode To War On Gm Wheels
All Commentaries
Places to Listen
More Ways To Connect
This Week's Poll
Should The Govt Delay Obama Care For A Year?
ON THE AIR

The Sharon Hughes Show
4:30 PM PST - M, W, F, SA

KDIA AM1640
San Francisco Bay Area
(Also Streamed Online Live Here)

Our BlogTalk Radio Team
3:00 PM PST - T, Th, Sun
LIVE! CLICK HERE for BlogTalk Radio
Call-In Number: (424) 222-5360
Join us in the Chat Room

STUDY GROUPS
December 2013




Here's what we're reading this Christmas: Read along with us on your own. Study groups will start up again in January.

Click here for information on book

Find out how to join or start a study group...

Contact: TALK@changingworldviews.com

UPCOMING EVENTS
SPEAKING

Sharon
Standing Strong! Study
WIC Luncheons
October - December 2013
Rohnert Park, CA

Contact for more information
into@changingworldviews.com


Calendar page
QUOTES OF THE WEEK
History Quote...
"In this blessed season, let not blind passion darken our counsels. We shall not solve a moral question by dodging it. We can scarcely hope to have a full Christmas if we turn a deaf ear to the suffering of even the least of Christ's little ones." —Harry Truman Christmas Message 1949


News in Quotes...
"Nothing has changed since the Tower and Stockade days. We are fighting for the lands of the Jewish people and there are those who intentionally try to rob and seize them." -Israeli Foreign MinisterAvigdor Liberman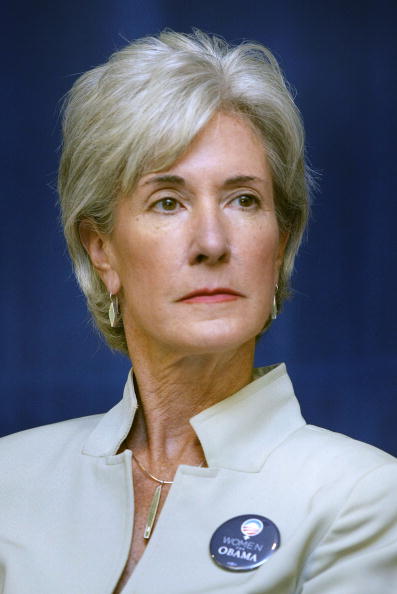 You Gotta Be Kidding! Quotes...
"ObamaCare Opponents are like those who Opposed Civil Rights Legislation" -HHS Kathleen Sebelius
MONTHLY EMPHASIS


December is...
"Celebrate Good News"
Month

We don't have to hunt for bad news...it's all around us. But, so is good news. However, it is not reported the same as bad or troubling or crucial news is. So, this month as we report the good news along with news we need to be warned about, we encourage you to do the same...as we also celebrate "The Good News" of Christmas.
WHAT OTHERS ARE SAYING
"Hey love listening to the show here in Millbrae, Ca....across the street from SFO" -Mark Estagin

"I am so grateful for women like

Sharon Hughes

for her faithful service in bringing news of the impact of our culture upon the Church." - Luanne, Canada
RATINGS



Gives Sharon 100% Credibility
Rank in Journalism
Read Sharon Also At:
FrontPageMagazine

The People's Cube

The Patriot Post

Family Security Matters

Canada Free Press
INDEX
MONTHLY VISITORS