Commentaries for Edwin Black
A Historic Opportunity To Kick America's Oil Addiction
The $25 billion in lending should not go to the Big Three as a reward for consciously addicting this country to oil and subverting the alternatives. A better idea: allocate the same $25 billion in lending — but not to the big Three. Instead, offer loans at rates as low as student loans to any American citizen or fleet manager willing to buy an alternative fuel, flex-fuel, open fuel standard or alternative propulsion vehicle — new or retrofitted.

This would provide an immediate incentive for Detroit and Torrance, Calif., to spend the approximately $100 per vehicle necessary to make every car and truck a multi-fuel or open-fuel vehicle.

When we say open-fuel or multi-fuel, we are not talking about the governmental cash cow currently going to the corn ethanol-big oil combine. We are talking about fuel systems that can function on all forms of combustibles, from methanol — the Chinese use 50 million gallons a year while we use none — to second-generation biofuels such as cellulosic ethanol. There is already pending legislation advocating the open-fuel standard and the multi-fuel approach. Why wait?

At the same time, legislation should immediately eliminate the 54 cents-per-gallon penalty tax assessed to every gallon of sugar cane ethanol that Brazil struggles to export to America's Southeast. In the process, we should cut the $8 billion in government subsidies annually handed to the corn ethanol-big oil combine and use that money both to fund 25 percent of the bailout money and open a string of multi-fuel service stations throughout the country offering everything from compressed natural gas (CNG) to methanol to hydrogen to electric charging.

Washington can also use a portion of that $25 billion to fund surge production of alternative fuels and propulsion from trash-to-gas to hydrogen to electric. Dozens of small companies are waiting to implement their ideas or expand beyond their mom-and-pop operations into regional or national purveyors.

A few billion dollars of that loan money should also go to fund any company that will retrofit America's existing 250 million gas consuming vehicles to alternative propulsion fuels such as compressed natural gas (CNG), electric and multi-fuel. A vehicle can be converted to CNG for $4,000 to $10,000, depending on the particular vehicle. A company in California can convert any internal combustion vehicle to electric for $10,000 to $16,000.

Naturally, there would have to be a temporary suspension of the Environmental Protection Agency (EPA) and California Air Resources Board (CARB) regulations that prohibit retrofitting cars off gasoline without being subjected to onerous bureaucratic obstruction and $50,000 to $100,000 in processing fees.

The Iranians are currently converting 20 percent of their automotive fleet annually from gasoline to CNG in an effort to circumvent anticipated sanctions against their importing of gasoline. The cost in Iran is about $50 per vehicle; the vehicles go in during the morning and come out in the afternoon.

Some of those billions can also fund Big Three transition to open-fuel or multi-fuel vehicles. The cost is about $100 per vehicle. About 1.5 million vehicles are produced monthly in the United States. Carmakers can be paid by the vehicle.

If Washington funds the purchase of alternative fuel and alternative propulsion vehicles and fuels, and mandates their use, the Big Three automakers will scrap their plans for sexed up gas guzzlers and start producing and retrofitting the non-oil vehicles the entire nation needs. Fund the public, not the problem. Help the country, not the corporations.

If all this sounds like a Manhattan Project, it should. The proposed Big Three bailout is $25 billion. The World War II Manhattan Project, in today's money, only spent $22 billion.
Other Commentaries by Edwin Black
Guest Commentary: I B M 's Role In The Holocaust, What The New Documents Reveal
The Transfer Agreement: Why Zionists Made The Deal With The Nazis
American Corporate Complicity Created Undeniable Nazi Nexus
The Cutting Edge
American Corporate Complicity Created Undeniable Nazi Nexus
Truck Delivered Micro Nuclear Reactor For Clean Energy Within Five Years
America With No Plan For Oil Interruption
How France Sunk The Original Mideast Peace, Part 1
How France Sunk The Original Mideast Peace, Part 2
Funding Hate Part 1
Funding Hate Part 2
Nazis Rode To War On Gm Wheels
All Commentaries
Places to Listen
More Ways To Connect
This Week's Poll
Should The Govt Delay Obama Care For A Year?
ON THE AIR

The Sharon Hughes Show
4:30 PM PST - M, W, F, SA

KDIA AM1640
San Francisco Bay Area
(Also Streamed Online Live Here)

Our BlogTalk Radio Team
3:00 PM PST - T, Th, Sun
LIVE! CLICK HERE for BlogTalk Radio
Call-In Number: (424) 222-5360
Join us in the Chat Room

STUDY GROUPS
December 2013




Here's what we're reading this Christmas: Read along with us on your own. Study groups will start up again in January.

Click here for information on book

Find out how to join or start a study group...

Contact: TALK@changingworldviews.com

UPCOMING EVENTS
SPEAKING

Sharon
Standing Strong! Study
WIC Luncheons
October - December 2013
Rohnert Park, CA

Contact for more information
into@changingworldviews.com


Calendar page
QUOTES OF THE WEEK
History Quote...
"In this blessed season, let not blind passion darken our counsels. We shall not solve a moral question by dodging it. We can scarcely hope to have a full Christmas if we turn a deaf ear to the suffering of even the least of Christ's little ones." —Harry Truman Christmas Message 1949


News in Quotes...
"Nothing has changed since the Tower and Stockade days. We are fighting for the lands of the Jewish people and there are those who intentionally try to rob and seize them." -Israeli Foreign MinisterAvigdor Liberman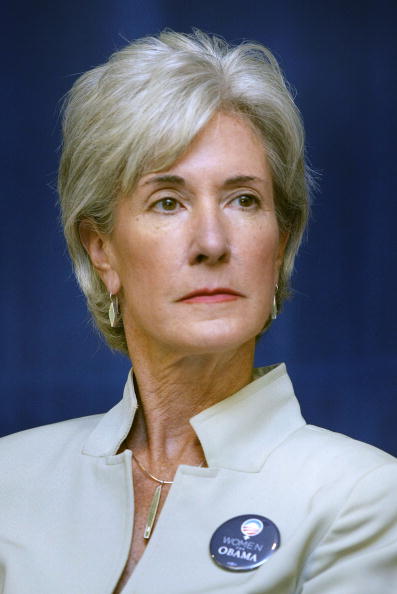 You Gotta Be Kidding! Quotes...
"ObamaCare Opponents are like those who Opposed Civil Rights Legislation" -HHS Kathleen Sebelius
MONTHLY EMPHASIS


December is...
"Celebrate Good News"
Month

We don't have to hunt for bad news...it's all around us. But, so is good news. However, it is not reported the same as bad or troubling or crucial news is. So, this month as we report the good news along with news we need to be warned about, we encourage you to do the same...as we also celebrate "The Good News" of Christmas.
WHAT OTHERS ARE SAYING
"Hey love listening to the show here in Millbrae, Ca....across the street from SFO" -Mark Estagin

"I am so grateful for women like

Sharon Hughes

for her faithful service in bringing news of the impact of our culture upon the Church." - Luanne, Canada
RATINGS



Gives Sharon 100% Credibility
Rank in Journalism
Read Sharon Also At:
FrontPageMagazine

The People's Cube

The Patriot Post

Family Security Matters

Canada Free Press
INDEX
MONTHLY VISITORS