Commentaries for Edwin Black
Truck Delivered Micro Nuclear Reactor For Clean Energy Within Five Years
Micro-nuclear reactors about the size of a hot tub, prefabricated and delivered by trucks, will begin revolutionizing electric energy supply within five years, according to information gleaned from government scientists and corporate energy sources. If successful, the breakthrough will change the face of global energy supplies.

New nuclear battery technology pioneered by government scientists at Los Alamos—the facility that developed the first atomic bomb—has been licensed to private companies for mass production and distribution. In its initial format, each micro-reactor will produce just 25 megawatts, but enough to provide electricity for 20,000 average American-sized homes or a major industrial project. Daisy-chained, these micro-reactors, each one about twice the size of an average man, can supply enough electricity to power an entire small city or suburb. Initially, the reactors will be placed in isolated industrial and residential areas, such as oilsand enterprises and underdeveloped African nations in need of power.

The miniature nuclear marvels will be factory-sealed in concrete, and delivered by truck, train or ship for burial under close international nuclear regulatory supervision. The reactors will produce heat which will boil an adjacent water source to create the steam that typically turns turbines that generate electricity.

Unlike giant nuclear reactors requiring ten years to construct under daunting conditions, these concrete "nuclear batteries" have no moving parts, no potential to go supercritical or meltdown, and reportedly cannot be easily tampered with. The extremely small amount of hot nuclear fuel—too hot to handle--would immediately cool if exposed to air, technical sources assert.

Moreover, it would take prodigious resources wielded by a government infrastructure to attempt to enhance the weak radioactive core into a weapons-grade component. The fact is the radioactive fuel is so weak it will have to be replaced within seven to ten years. The nuclear waste after five years of spent fuel is so negligible it will reportedly produce a mass no bigger than a softball, and that will be easily recycled, according to atomic energy sources.

The first company to launch micro-reactor production is Hyperion Power Generation, a New Mexico company which will manufacture what it calls the Hyperion Power Module (HPM). Three Hyperion factories are being built to produce some 4,000 micro reactors, each one selling for approximately $25 million. According to company information, orders for the first 100 units have already been received, mainly from massive oil and other industrial enterprises with significant power needs in isolated areas. The first HPM will be shipped to a company called TES, a Czech firm specializing in water plants and power generation. TES has reportedly ordered six modules, the first one to be installed in Romania with an option for a dozen more micro-reactors. Developers in the Cayman Islands, Panama and the Bahamas are also considering purchases, sources say.

Toshiba, with vast experience in traditional nuclear installations, is also gearing up for micro-reactors. In March 2008, Toshiba invested $300 million in a new company called Nuclear Innovation North America LLC to proliferate Toshiba's ABWR (advanced boiling water reactor) nuclear power plants in North America. Toshiba is considering a slightly larger micro reactor yielding 200 kilowatts of power that would power a single building for up to four decades. The slightly larger reactor would measure approximately 18 feet tall and 4 feet wide.

Other nuclear licensees are also racing to join the technology, all of which will be under the strict supervision of America's Nuclear Regulatory Agency and the International Atomic Energy Agency.

Because the scale is so small, the nuclear material so weak, and the technology so entrenched after 50 years of nuclear management, these so-called "nuclear batteries" could, in essence, totally obsolete coal-based generation of electricity and substantially mitigate the acceleration of greenhouse gasses and global warming, commencing in the year 2013.
Other Commentaries by Edwin Black
Guest Commentary: I B M 's Role In The Holocaust, What The New Documents Reveal
The Transfer Agreement: Why Zionists Made The Deal With The Nazis
American Corporate Complicity Created Undeniable Nazi Nexus
The Cutting Edge
American Corporate Complicity Created Undeniable Nazi Nexus
A Historic Opportunity To Kick America's Oil Addiction
America With No Plan For Oil Interruption
How France Sunk The Original Mideast Peace, Part 1
How France Sunk The Original Mideast Peace, Part 2
Funding Hate Part 1
Funding Hate Part 2
Nazis Rode To War On Gm Wheels
All Commentaries
Places to Listen
More Ways To Connect
This Week's Poll
Should The Govt Delay Obama Care For A Year?
ON THE AIR

The Sharon Hughes Show
4:30 PM PST - M, W, F, SA

KDIA AM1640
San Francisco Bay Area
(Also Streamed Online Live Here)

Our BlogTalk Radio Team
3:00 PM PST - T, Th, Sun
LIVE! CLICK HERE for BlogTalk Radio
Call-In Number: (424) 222-5360
Join us in the Chat Room

STUDY GROUPS
December 2013




Here's what we're reading this Christmas: Read along with us on your own. Study groups will start up again in January.

Click here for information on book

Find out how to join or start a study group...

Contact: TALK@changingworldviews.com

UPCOMING EVENTS
SPEAKING

Sharon
Standing Strong! Study
WIC Luncheons
October - December 2013
Rohnert Park, CA

Contact for more information
into@changingworldviews.com


Calendar page
QUOTES OF THE WEEK
History Quote...
"In this blessed season, let not blind passion darken our counsels. We shall not solve a moral question by dodging it. We can scarcely hope to have a full Christmas if we turn a deaf ear to the suffering of even the least of Christ's little ones." —Harry Truman Christmas Message 1949


News in Quotes...
"Nothing has changed since the Tower and Stockade days. We are fighting for the lands of the Jewish people and there are those who intentionally try to rob and seize them." -Israeli Foreign MinisterAvigdor Liberman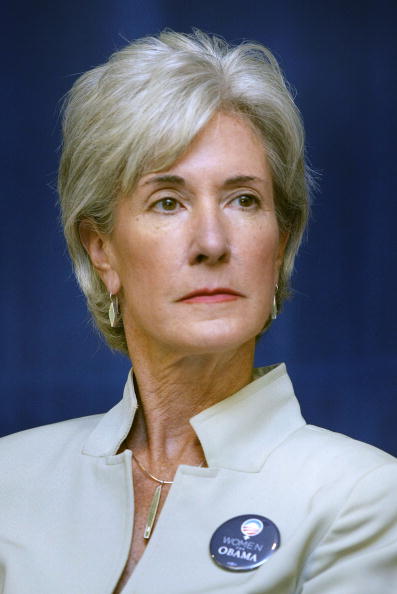 You Gotta Be Kidding! Quotes...
"ObamaCare Opponents are like those who Opposed Civil Rights Legislation" -HHS Kathleen Sebelius
MONTHLY EMPHASIS


December is...
"Celebrate Good News"
Month

We don't have to hunt for bad news...it's all around us. But, so is good news. However, it is not reported the same as bad or troubling or crucial news is. So, this month as we report the good news along with news we need to be warned about, we encourage you to do the same...as we also celebrate "The Good News" of Christmas.
WHAT OTHERS ARE SAYING
"Hey love listening to the show here in Millbrae, Ca....across the street from SFO" -Mark Estagin

"I am so grateful for women like

Sharon Hughes

for her faithful service in bringing news of the impact of our culture upon the Church." - Luanne, Canada
RATINGS



Gives Sharon 100% Credibility
Rank in Journalism
Read Sharon Also At:
FrontPageMagazine

The People's Cube

The Patriot Post

Family Security Matters

Canada Free Press
INDEX
MONTHLY VISITORS