Commentaries for Edwin Black
American Corporate Complicity Created Undeniable Nazi Nexus
Adolf Hitler was completely responsible for the Holocaust. But Hitler had help.
When Nazis waged war against an imaginary generation-to-generation Jewish conspiracy… when Nazis created extermination plans to help ensure their master race would rule the world… when the German military smashed across Europe in Blitz trucks… when Mengele undertook heinous medical experiments on twins in Auschwitz… when the Reich identified Jews everywhere in Europe and then systematically pauperized and destroyed them… when all these terrible things were done, the shape and scope of the horror was pivotally determined by major American industrial giants.
Now the dots can be connected. They create an undeniable Nazi nexus between iconic American corporations and the Holocaust.
Henry Ford, acting through the Ford Motor Company, published the fake
Protocols of the Elders of Zion
, which quickly became the bible of German anti-Semites, the Nazi party, and greatly influenced Adolf Hitler. In
Mein Kampf
, Hitler wrote, "The whole existence of this people is based on a continuous lie [as] shown incomparably by
the Protocols of the Elders of Zion…
"
The Carnegie Institution propagated the American race science of eugenics which idealized a blond, blue-eyed superior race. Carnegie scientists believed 90 percent of humanity was to be eliminated using various methods including identification, asset seizure, marriage prohibition or nullification, forced surgical sterilization, segregation, and gas chambers. The Carnegie Institution spent millions to propagate American eugenic theories in post-WWI Germany, financing race science programs in universities and institutions.
While in prison, Hitler closely studied American eugenics. He even wrote a fan letter to American eugenic leader Madison Grant, calling his writing "my bible."
Der Führer
exchanged the American term "Nordic" for the Nazi term "Aryan," then medicalized his anti-Semitism and nationalism to conceptualize the blond, blue-eyed Master Race he deified in
Mein Kampf
.
The Rockefeller Foundation acted as a full partner with Carnegie in establishing eugenics in Germany. Millions of Depression-era dollars were transmitted by Rockefeller to Hitler's most virulent anti-Semitic doctors. Rockefeller focused funded Hitler's chief raceologist, Otmar Verschuer, and his twin experimentation programs. Verschuer had an assistant, Josef Mengele. By the time Rockefeller funding stopped, Mengele had transferred into Auschwitz to continue the twin research, but now in a monstrous fashion, sending precise clinical reports weekly to Verschuer.
General Motors president Alfred Sloan committed the Detroit company and its German division, Opel, to motorizing a substantially horse-drawn Germany, preparing it for war. Sloan and GM converted the Reich into a motorized powerhouse and knowingly prepared the Wehrmacht to wage war in Europe. GM built the Blitz truck for the
Blitzkrieg
and even moved spare parts to the Polish border days before the invasion to facilitate the Blitzkrieg. Using a charade of interlocking boards and executive committees, Sloan kept GM's role secret as long as possible.
IBM, inventor of the Hollerith punch card, precursor to the modern computer, enjoyed a monopoly on information technology. Under its president, Thomas Watson, IBM reached out to Hitler, offering to organize and systemize any solution the Reich desired.
With IBM as a partner, the Hitler regime was able to automate and accelerate all six phases of the Holocaust: identification, exclusion, confiscation, ghettoization, deportation, and extermination. IBM asked the Hitler regime what result was desired. Then company engineers devised custom-tailored punch card systems to deliver those results. IBM customer sites were in every concentration camp, and machines were serviced regularly by IBM on site.
Conscious involvement of American corporations ensured the speed, shape and dimension of the Holocaust as we know it. The astronomical scope could never have been achieved without this involvement. American corporate collaborators have tried to obscure the details of their collusion using corporate misinformation, financial contributions, and bought-and-paid-for historians. But in this era when people no longer believe big corporations, the dots can now be fully connected to unveil the outlines of an indispensible Nazi nexus. The words "never again" must resound not just among the victims, but within the boardrooms of corporate perpetrators.
Other Commentaries by Edwin Black
Guest Commentary: I B M 's Role In The Holocaust, What The New Documents Reveal
The Transfer Agreement: Why Zionists Made The Deal With The Nazis
American Corporate Complicity Created Undeniable Nazi Nexus
The Cutting Edge
Truck Delivered Micro Nuclear Reactor For Clean Energy Within Five Years
A Historic Opportunity To Kick America's Oil Addiction
America With No Plan For Oil Interruption
How France Sunk The Original Mideast Peace, Part 1
How France Sunk The Original Mideast Peace, Part 2
Funding Hate Part 1
Funding Hate Part 2
Nazis Rode To War On Gm Wheels
All Commentaries
Places to Listen
More Ways To Connect
This Week's Poll
Should The Govt Delay Obama Care For A Year?
ON THE AIR

The Sharon Hughes Show
4:30 PM PST - M, W, F, SA

KDIA AM1640
San Francisco Bay Area
(Also Streamed Online Live Here)

Our BlogTalk Radio Team
3:00 PM PST - T, Th, Sun
LIVE! CLICK HERE for BlogTalk Radio
Call-In Number: (424) 222-5360
Join us in the Chat Room

STUDY GROUPS
December 2013




Here's what we're reading this Christmas: Read along with us on your own. Study groups will start up again in January.

Click here for information on book

Find out how to join or start a study group...

Contact: TALK@changingworldviews.com

UPCOMING EVENTS
SPEAKING

Sharon
Standing Strong! Study
WIC Luncheons
October - December 2013
Rohnert Park, CA

Contact for more information
into@changingworldviews.com


Calendar page
QUOTES OF THE WEEK
History Quote...
"In this blessed season, let not blind passion darken our counsels. We shall not solve a moral question by dodging it. We can scarcely hope to have a full Christmas if we turn a deaf ear to the suffering of even the least of Christ's little ones." —Harry Truman Christmas Message 1949


News in Quotes...
"Nothing has changed since the Tower and Stockade days. We are fighting for the lands of the Jewish people and there are those who intentionally try to rob and seize them." -Israeli Foreign MinisterAvigdor Liberman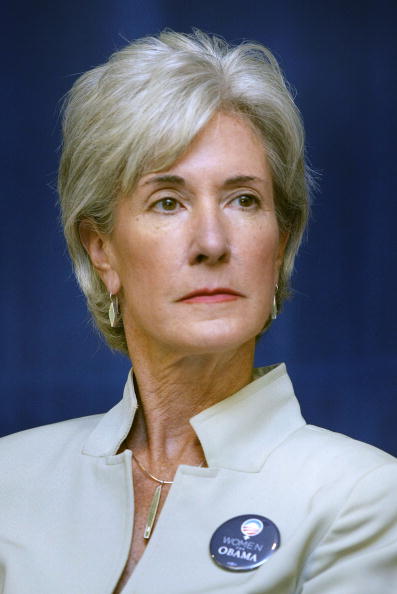 You Gotta Be Kidding! Quotes...
"ObamaCare Opponents are like those who Opposed Civil Rights Legislation" -HHS Kathleen Sebelius
MONTHLY EMPHASIS


December is...
"Celebrate Good News"
Month

We don't have to hunt for bad news...it's all around us. But, so is good news. However, it is not reported the same as bad or troubling or crucial news is. So, this month as we report the good news along with news we need to be warned about, we encourage you to do the same...as we also celebrate "The Good News" of Christmas.
WHAT OTHERS ARE SAYING
"Hey love listening to the show here in Millbrae, Ca....across the street from SFO" -Mark Estagin

"I am so grateful for women like

Sharon Hughes

for her faithful service in bringing news of the impact of our culture upon the Church." - Luanne, Canada
RATINGS



Gives Sharon 100% Credibility
Rank in Journalism
Read Sharon Also At:
FrontPageMagazine

The People's Cube

The Patriot Post

Family Security Matters

Canada Free Press
INDEX
MONTHLY VISITORS