About Changing Worldviews
The Center for Changing Worldviews was founded in 2003 for the purpose of educating on the changing world views of our day and promoting civic responsibility, so that America will continue to be a land of liberty, public and private virtue, and respect human dignity and family integrity. Changing Worldviews Talk Radio with Sharon Hughes, began airing out of the San Francisco Bay Area on KDIA AM 1640 for eleven years, as well as KFNX in Pheonix, AZ, and stations around the country. Please check the Radio page link to find an updated list of stations the show airs on in your area.
Sharon Hughes
|
Duane Hughes
|
Production
|
Advisory Board
|
Correspondents
Sharon Hughes is the Founder and President of the The Center for Changing Worldviews and Host of Changing Worldviews TALK Radio, including WOMANTalk's Friday edition of the show. Saying it like it is on the most critical cultural and political issues of our day, such as domestic and global government, bioethics, education, the Middle East, racial and religious discrimination, family and women's issues, media bias and the war on terror, Sharon's guests have included Senators and other government leaders, public policy and pro-family experts, authors and journalists, doctors and religious leaders - Protestant, Catholic and Jew, such as David Horowitz. Michelle Malkin, Phyllis Schlafly, Dr. D. James Kennedy, America's Rabbi Aryeh Spero, George Barna and many others
(see more here)
. An advocate for the innocent, the persecuted and our troops, Sharon continually encourages her listeners to boldly support the right and expose the wrong.
Sharon's weekly column is published on numerous recognized news sites including
www.FrontPageMag
, she writes analysis for
NewsBusters.org
, a division of the Media Research Center, and blogs daily on her own
Blog
. Since 1992, when her husband Duane first ran for public office, Sharon has worked to educate and promote civic responsibility so that America will continue to be a land of liberty, respect human dignity and family integrity, as well as public and private virtue.
In addition, Sharon has been active in business, community and political arenas, and has been the recipient of several Leadership Excellence Awards. Founder of Relationships Seminars, Co-Founder of Women In Christ, an outreach to local community women, she has served on several county, state and national boards, as well as in various capacities in her church. Sharon is a regular guest speaker for women's, community and political/grassroots organizations.
"America is the land, not just of my home, but of my heart. Why? Because I understand the hard-won freedoms that make America so unique and great. Both sets of my grandparents came to the United States on boats from Eastern European countries to escape oppressive governments. My father fought in WWII to protect the highly valued liberty we enjoy. My husband served both in Vietnam and in three runs for public office. And together we work to keep the true American dream alive in the public square. Why? Because we understand for America to continue to remain unique and great for future generations, it takes the investment of American citizens, like those who have gone before us, like you and like me." - Sharon Hughes
Duane serves as Chairman of the Board for The Center of Changing Worldviews, and as Co-Host of Changing Worldviews TALK Radio. A decorated Viet Nam Vet, Duane is part owner and Sr. Vice President of Redwood Energy Marketing, Inc., a natural gas marketing firm. He is a former member of the National Speakers Association, and was co-host for a local cable TV show, "Marin Politics". Duane ran for State Assembly, and the U.S. House of Representatives twice in California's 6th District, and has also been active in his community serving on the Board of Trustees of his church, the Board of Managers for the Marin County YMCA and Trustee for North Bay Teen Challenge. Duane and Sharon live in Petaluma, California and have two sons, four grandsons and a granddaughter.
Jennifer Lahl
Jennifer Lahl is the National Director of the Center for Bioethics and Culture (CBC) and the Executive Director of the Bay Area Center for Bioethics and Culture. She has a BSN and worked for 15 years in pediatric nursing, specifically pediatric critical care, pediatric trauma, and transport nursing. She is a member of the Center for Bioethics and Human Dignity, serves on the North American editorial board for the international journal, Ethics and Medicine, is a Adjunct Fellow of Charles Colson's Wilberforce forum and a Fellow of the Council for Biotechnology Policy in Washington , DC. She received her B.S. in Nursing from California State University at Fullerton and her M. A. (with honors) in Bioethics from Trinity International University in Deerfield, Il. She has been interviewed on several radio talk shows and television news programs on CBS and NBC, and is a frequent speaker at national conferences. Recently she was invited to speak at Stanford University's Student Biodesign Group.
www.thecbc.org
T. Myles Weiss - MA, MFT - Co-host Middle East Affairs
Co-host of the television program Zola Levitt Presents (
http://www.levitt.com/
) with his wife, Katharine. With over 20 years of counseling experience in the Bay Area and overseas, Myles has been privileged to present marriage and family seminars in Russia, organize community outreaches in India and train ministers in Africa. At home, he co-founded Trust and Triumph, a successful substance abuse recovery group, and he has a private counseling practice in Novato California. He received his Masters Degree in Marriage and Family Therapy from Azusa Pacific University in 1989, and has been a licensed therapist since 1992. He has a passion to promote understanding of the pivotal nature of Middle East politics and the need for peace with security. He serves on the Leadership teams and boards of Vertical Call and Beulah Prayer House, and also as Special Co-Host on Changing Worldviews TALK Radio. Myles and his wife, Katharine have two sons, Jonathan and Stephen.
www.visitbethshalom.org
Clifford Brown JR. - Producer
The name Clifford Brown, Jr. is synonymous with broadcasting in the San Francisco Bay Area. The son of the legendary, internationally acclaimed jazz trumpeter Clifford Brown, he has successfully held the positions of award winning Radio Personality, award winning Program Director, Broadcast Operations Manager, National Programming Consultant, Director On Air Operations, Production Director and Broadcasting Arts Educator. After his father?s death, his mother La Rue Brown continued to support the jazz community, and raised Clifford to love and appreciate the music. "The idea of having a job where you could both entertain and enlighten people appealed to me very early. By the time I was 10, I knew I was headed for a career in radio." Brown got his first professional job at the age of 18, and before he turned 30 was awarded the prestigious Golden Mic for being the San Francisco Bay Area?s top radio personality.
www.brownradio.com
SPECIAL CORRESPONDENTS
top
William Federer - "The History Connect"
William J. Federer is a nationally known speaker, best-selling author, and president of Amerisearch, Inc., a publishing company dedicated to researching America?s noble heritage. His book America?s God and Country Encyclopedia of Quotations has sold over a quarter-of-a-million copies, and his AMERICAN MINUTE radio feature is aired across the country recalling events of American significance on the date they occurred. Articles on and by Bill have appeared in national publications, such as WorldNetDaily.com, Washington Times, Washington Post, and Human Events.
www.amerisearch.net
Avi Lipkin - "Jerusalem Report"
Victor Mordecai is the pen name for Avi Lipkin, an American born Jew who immigrated to Israel in 1968. After completing a BA at Hebrew University in Sovietology, Russian and Eastern European studies, Avi then went on to serve in the Israeli Defense Forces for 15 years, and then another 12 years as an army spokesman in the Judea and Samaria Command. He also worked for two years as Senior Editor and translator at the Government press office under Prime Minister Yitzhak Shamir. Avi speaks six languages and travels the world speaking to groups about terrorism and the threat of radical Islam to western civilization and democracy.
www.vicmord.com
Marc Morano - "Inside Washington Report"
Marc Morano, is the Communications Director for the U.S. Senate Committee on Environment & Public Works dealing, working for Senator Inhofe. Former Senior Staff Writer for CNSNews, and previously known as Rush Limbaugh?s ?Man in Washington? as reporter and producer for the Rush Limbaugh Television Show, and correspondent for American Investigator, the nationally syndicated TV newsmagazine, Marc's reporting has made national news with appearances and coverage on The O'Reilly Factor, Special Report with Brit Hume, USA Today, The Washington Times, The Wall Street Journal, the American Spectator and Human Events, National Review, Newsmax.com, WorldnetDaily, and the Drudge Report. He has appeared on Politically Incorrect, the McLaughlin Group, and the Rush Limbaugh, Sean Hannity and Oliver North radio shows. Mr. Morano has both White House and Capitol Hill press credentials.
www.epw.senate.gov
Walid Shoebat - "Middle East Report"
Walid Shoebat, is a former PLO terrorist who was born into a long line anti-Semitic family. Walid's grandfather was a Muslim leader and friend of Haj-Ameen Al-Husseni, the grand mufti of Jerusalem and notorious friend of Adolf Hitler. His great-grandfather was close associate of the leaders who led the Palestinians against Israel. Walid, himself, lived through and witnessed the Six Day War while living in Jericho, and later was involved in many anti-Israel riots and acts of, and eventually was imprisoned for incitement and violence against Israel. He later came to the United States and worked as a counselor for an Arab student organization at a college and engaged in anti-Israel activities. Walid has written several books including "Why I Left Jihad" and "Why We Want to Kill You?.
www.shoebat.com
More Ways To Connect
This Week's Poll
Do You Agree With Pres. Trump On Building A Border Wall?
THE SHARON HUGHES SHOW
ON THE AIR

SUNDAYS 3-4:00pm PST



Tune in to KMYC 1410AM
LISTEN LIVE ONLINE HERE

SUNDAYS 10-11am MTN

Tune in to KYAH 540AM
LISTEN LIVE ONLINE HERE

STREAMED ONLINE

SATURDAYS & SUNDAYS 7-8:00am EST

LISTEN LIVE HERE
SUNDAYS 6-7:00am EST




MONDAY, WEDNESDAY, FRIDAY & SATURDAY



LISTEN HERE 24/7

OTHER VENUES
WEEKLY QUOTABLES
History Quote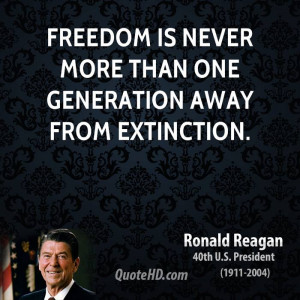 News Quote
"(The Islamic Revolutionary Guard) is the Iranian government's primary means of directing and implementing its global terrorist campaign." -President Donald Trump after designates as Terrorist Group
You Gotta Be KiddingQuote

"You're not free if your reproductive choices are being dictated by male politicians in Washington." -Democrat Candidate for President 2020, Gay Mayor Pete Buttigieg

WHAT OTHERS ARE SAYING
"I so appreciate all you do to help keep us informed." -Kris Seidler
"Truth Woman! Truth has fallen in the streets; we need the Belt more than ever!!" -Steve Simpson


"My reception is not very good so I have my ear plastered against the radio trying to catch every word!" -Sara Haskins
SPONSOR OF THE MONTH
READ SHARON ALSO AT
INDEX
MONTHLY VISITORS